5 Easy Ways to Make Money Online
on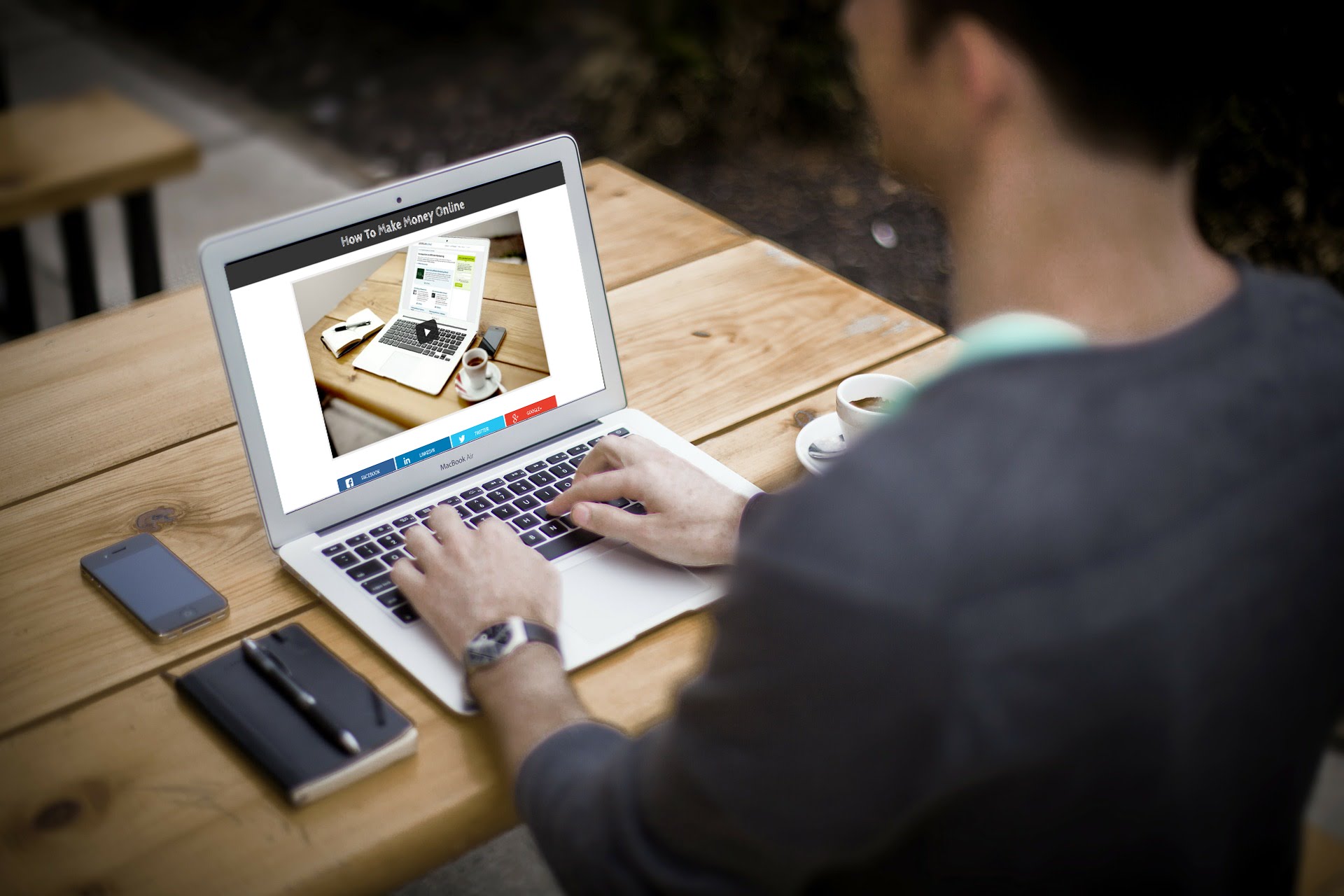 If you are on this page, that means like many others you are also looking for the best ways to earn money online. Not to worry, many years back I was also on the same boat before starting my website omilights.com.
No need to worry anymore as you have reached at the right place!
Internet, with time has become indispensable in our lives. We start our day with checking mails, WhatsApp messages, Instagram, Twitter and many other social media applications.  We use our mobile for other activities also like, searching jobs, tutorials, cooking ideas, weather, travelling ideas etc.
Won't it be good if we start using mobiles as a source of your income. Not clear? Not to worry then.
Internet also provides ample opportunities to people for earning. With little patience, hard work and commitment, anyone can earn money online.
Click here to check out the Best Deals on Internet and Save Money
5 Ideas to Earn Money Online
Gone were the days when Internet was used mainly for mails. Now, we can use it in making money online as an extra income or full-time job. We can follow the following five ways to earn money online.
1. Freelance work
The web is filled with freelance work opportunities in almost all the fields. Few of the freelancing work provided by Internet are, designing websites, logo designing, website development, surveys etc. There are many websites that offer freelance work opportunities. Few of the websites offering such services are:
1. 99designs.com
2. Freelancer.com
3. Guru.com
4. Peopleperhour.com
5. GetACoder.com
6. Freelance.com
7. Elance.com
8. Upwork.com
Some websites offer bidding to get a project. But the work done by you should be approved before getting the final payment. If you have good skill and experience, you can earn from $5 to any amount of no limit.
Also Read: Best Tips to Earn Money Online from Home
Many times, PayPal account is mandatory as most clients prefer to make payment through this. To open a PayPal account, click paypal.com
2. Blogging Online
Blogging is something that makes you a writer online. One can start blogs on health, travel, fashion, teaching or any topic of your choice.
There are people who are earning lakhs of income by working as a full-time blogger. But blogging needs patience, hard work and promotion. If you expect becoming a millionaire by blogging, don't think of starting a blog.
Earning through blogging requires a lot of hard work and your time. It can also happen that you will get to earn a dollar after years of your hard work. All you would need is its promotion and more visitors to your blog. But the quality of your content is must.
Also Read: This young girl is making millions from her blog
There are few SEO that can help you in getting more visitors to your website or blog.
Blogspot.com, Tumblr and WordPress are the famous websites used to set-up free blog. But if you can spend some bucks, than personal paid-hosting website or blogs are best options.
3. Earn Money by Online Surveys
How to Earn with Online Surveys?
There are many companies in market which want to grow their business by increasing online sale of their products. They conduct online surveys to take feedback from people. Depending upon the feedback, companies create a new product or make improvements in the existing products.
A small online survey takes only 5-15 minutes or little more to complete depending upon the requirements and in return you get paid.
All you have to fill is your feedback and some other details in a survey. One can easily earn up-to $1 to $25 depending upon the length of the survey.
Few Online Survey Websites
4. Earning with Affiliate Marketing
Affiliate Marketing is another way of online earning. It needs hard work and some time to show the results.
In Affiliate Marketing, you have to place a link for a product or service in your blog or article.
And if anyone follows that link and make some shopping online, you get the profit.
With increased craze in online shopping, chances more opportunities for affiliate marketing are available.
Merchants like, Flipkart, Amazon, CJ, eBay etc. offer affiliate marketing options to promote their products by signing up on their websites.
If you anyone buys from your affiliate link, then you can get 20%-40% of the profit from the sale of the products. Therefore, affiliate marketing is one of the best ways of online earning in today's time.
Affiliate Marketing involves zero investments and can be started right away from your blog, website or any other social media platforms like Facebook, Pinterest, twitter etc.
5. Selling Stuff Online
Do you have a new stuff or useless furniture, old television, outdated clothes and shoes or any other thing that is of no use for you but still holds some reselling values? Then what could be better than selling that and earning from it.
There are many websites that provide online selling of used stuff. You just have to become a register member on the website and configure your PayPal account. We have mentioned PayPal account because most of the clients prefer this and it's free also and easy to maintain.
After registering on the website, take pictures of your products and upload them. You need to be honest in this step and put a precise picture of the product. If there is any dent, scratch, blemish etc. on it then should be properly visible.
Those interested, can put comments, queries or questions be honest and reply to them immediately as this would build your positive reviews and good image also as a seller.
Few websites that offer online selling of products
{ "slotId": "8832305556", "unitType": "responsive", "resize": "auto" }
Amazon
When you sign up with Amazon, you would have to add to your page like