Raksha Bandhan: Origin, Rituals and Celebrations
on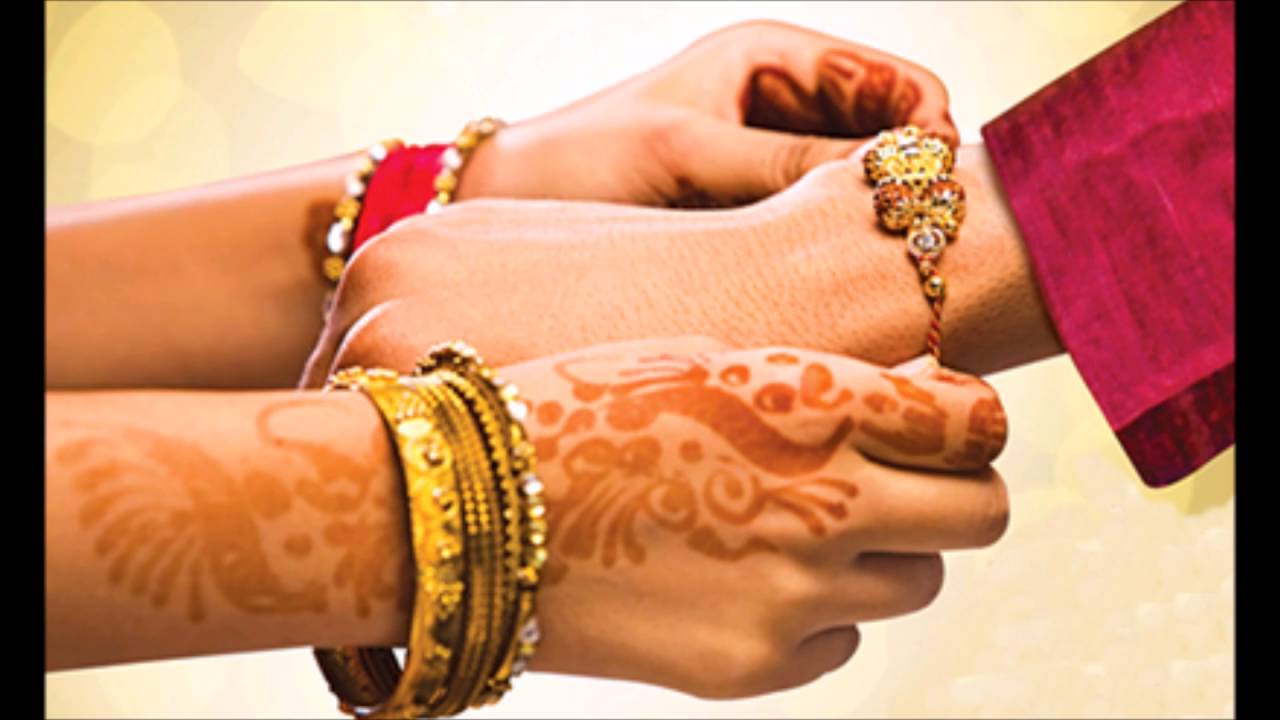 Pure love between brother and sister is one of the most deepest and noblest form of human emotions.  One such festival which celebrates this love is is Raksha Bandhan. The festival is one of the famous festival of India which marks the love between brother sister.
"Raksha" means protection and "Bandhan" means bound. Sisters tie a thread called rakhi around their brother's wrist for his long life and happiness. Brothers in return give a promise to provide them protection.
The rakhis are usually made up of silk with gold or silver threads. Now a days, bracelet rakhis and hanging rakhis of different designs are available in market.
History and Origin of Raksha Bandhan
India is a country of rich heritage and varied culture and also boasts about its various festivals that are celebrated round the year.
Raksha Bandhan is the festival of brothers and sisters. The festival comes in the month of August, and is celebrated all over the world.
The actual origin behind the festival, Raksha Bandhan is still unknown but there are many stories behind it.
One of such story belongs to the Mahabharata time. According to this once while flying a kite, Lord Krishna cut his finger on the string. Draupadi who was standing there tore a piece of her saree. She tied this piece around his finger.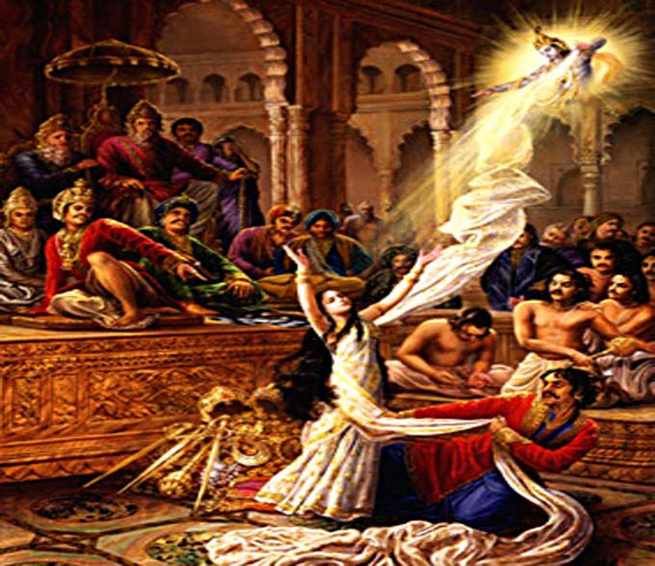 Lord Krishna was overwhelmed by this gesture of Draupadi, and gave her a big promise to protect her from any evil in her lifetime. And as everyone is aware how he fulfilled his promise the time when Draupadi needed it the most during her cheer-haran when the pandavas lost her to Kauravas.
Another story behind the origin of Raksha Bandhan involved Emperor Humayon and Rani Karnavati of Mewar. Bahadur Shah Zafar attacked Mewar; Rani Karnavati sent a letter for help to Humayon in the mid-16th century.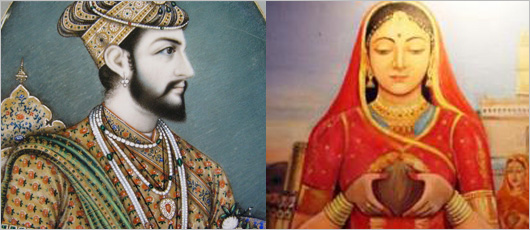 After reading the letter, Humayan immediately left his palace to help Rani and protected her from the attack of Bahadur Shah Zafar.
Traditions and Rituals Performed in Raksha Bandhan
Raksha Bandhan falls on Purnima or Full Moon day of the Hindu month of Shravan. There are many rituals performed in the function which are common in almost all the Hindu families or some customs are run in a particular family.
Sisters do a lot of shopping and buy new clothes to be born on the day of Rakhi. Normally the day begins with the worshipping of lord Krishna. The family members take a bath to purify mind and body. Sisters prepare a thali of Pooja. The thali is decorated with kumkum, roli, rice, diyas, sweets and other materials for doing tikka of brother.  First the Pooja is performed at temple and then the sister takes arti of her brother, and offers him sweets. She than ties a rakhi round her wrist and in turn the brother offers her a promise to protect her.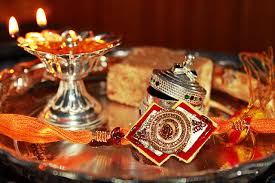 The following mantra is chanted while doing rituals:
"Suraj shakhan chhodian, Mooli chhodia beej
Behen ne rakhi bandhi / Bhai tu chir jug jee"
The Meaning of this mantra is, the sun radiates its sunlight, and the radish spreads its seeds. The sister is tying a rakhi for the long life of her brother so that she may live long.
When the sister is married, she visits her mother's home and enjoys the day with family.
The brother gives her blessings and a promise to protect her from all the evils throughout her life. He gives her money or gifts according to her capability as a token of his love.
Whatever the rituals or customs a family has, but the festivals depicts the bond between brother and sister and that should only matter always.