9 Tips to Make and Store Desi Ghee for Long
on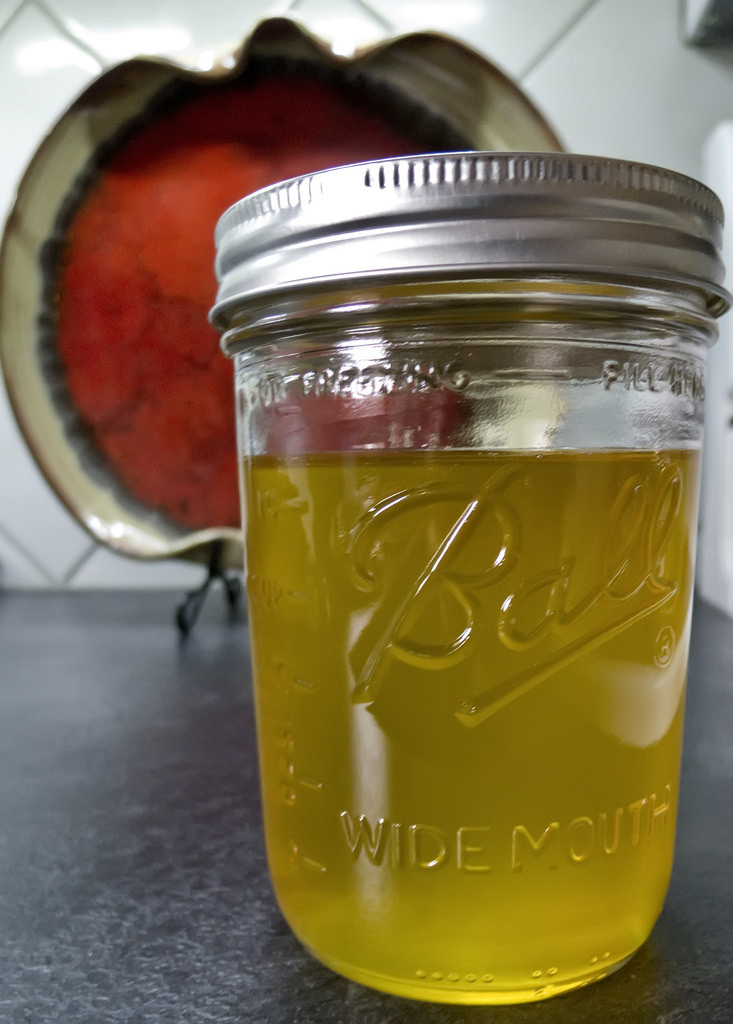 How to Make and Store Ghee? 
Add 2 tablespoon of yogurt in a large utensil and keep collecting cream over 10 to 13 days from boiled and cooled milk.
Make ghee on low or medium flame to avoid burning.
Many people do not like the smell of the home-made Ghee. My family literally feels intoxicating. Adding drumstick leaves or curry leaves makes the ghee more flavourful, and will help stay so for a longer time.
I use two sieves one inside other to strain ghee into, you may line your sieve with several layers of muslin cloth and set that over a large bowl, its good if you can  have a bowl with pouring spout to pour your ghee into storing glass jar.
Ghee is butter, without the lactose and casein so it's beneficial for people who are lactose intolerant.
Ghee usually have long self life(8-10 no months) but discard using it in case you find any change in physical appearance and smell.
Try to consume homemade ghee within three months of its manufacturing.  If quantity is more, better to store it in a refrigerator. You can also take out some quantity of ghee in a small container for daily use.
Make sure to  keep it  in a cabinet, away from direct light.
Ghee stored in air tight containers have longer self life. They need not to be refrigerated, just keep it in dry and cool area of your kitchen.