5 Tips for Having the Best Wedding Ever in Quarantine
on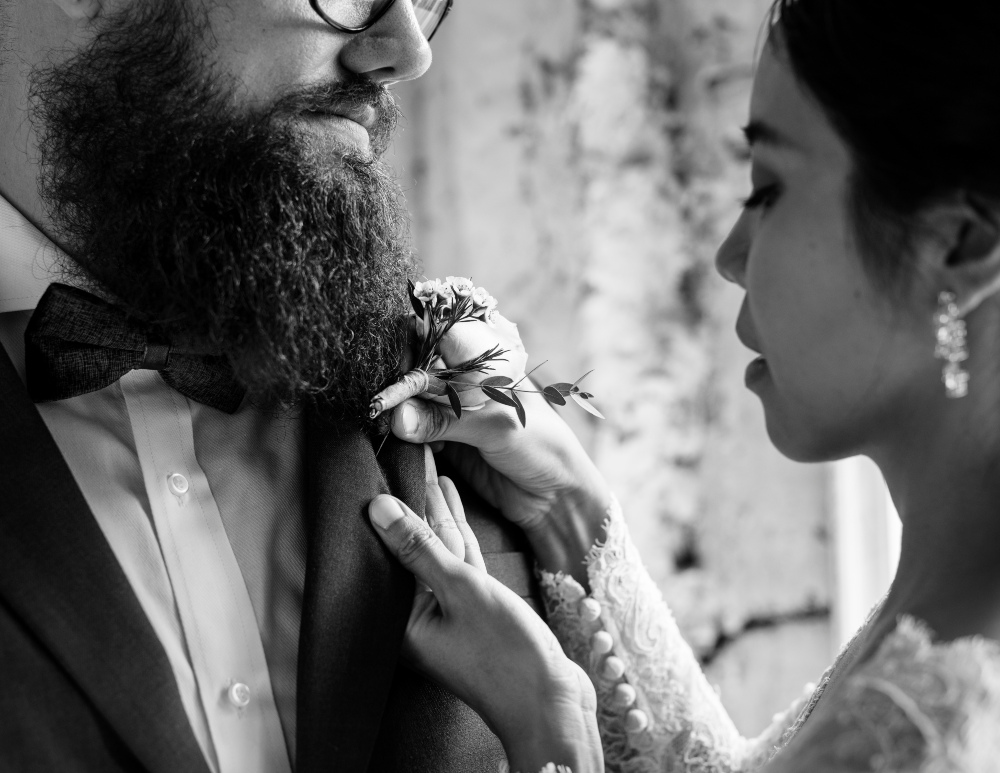 Quarantine has changed a lot of things in West Palm Beach and around the nation, but one thing it shouldn't change is love. You want to get married with your beloved, and you can still do it if you consider the five following tips to have a beautiful wedding under quarantine.
1. Cut the List
The first thing you may want to consider is cutting the wedding guest list. Of course, this only applies if your state allows small gatherings; other states are going to have to reduce the list down to zero.
If you are able to gather, then make sure there aren't a lot of people and that everyone can maintain social distancing. The reality is that cutting your list is going to help you save money, so that's a positive thing. Try to stick to close family members and friends. It may be a good idea to monitor everyone's health to make sure that no one is feeling ill.
2. Photography is Key
A lot of your wedding is going to have to be shared through emails or chats. You are not going to be able to share this moment with every single person, so that means finding a way to capture it all is vital. There are many photographers still willing to work with you during quarantine, just make sure to find the right one in your area. For example, if you live in Florida you can search for a wedding photographer in West Palm Beach.  Since your photographer won't be able to travel very far it's important to find someone in your area.
Photographers don't have to be close to you to take a good picture. They can direct you from afar; they can use sophisticated tools to zoom in and take a close up picture without being close to you. You'll be able to observe all social distancing suggestions and still be able to document this beautiful day the right way. Talk to a few photographers to find out what kind of additional precautions they'll be taking for you.
3. Creative Gathering
It's important that you start to consider creative gatherings, especially if you are in a state where things are difficult. Maybe you know that the people you want at your wedding are high risk, and you don't want to put anyone in potential danger. Do not fret, there are a number of ways you can continue to have your wedding as long as you can get a little creative.
For example, you can simply have your wedding in front of your computer's cameras. You can share the live event with everyone you want so that they can see you both tie the knot. Maybe you can have a drive-in wedding. It might be strange, but making sure everyone stays in their cars ensures social distancing. You can have everyone tune in to a specific radio frequency to hear you two say "I do." Or you can simply have a drive-by reception where your guests drive by to wish you both all the happiness in the world.
4. DIY is Vital
You are both going to have to learn to do things for each other. Yes, you can hire a hairstylist, but make sure he or she can teach you how to do your own hair through video calls.
If you are going to have your wedding inside your home but you can't have anyone come in to decorate it, then hire an interior decorator that can help you decorate your home through video calls. You are going to have to do most of the work, but you'll have guidance, and you'll learn a whole new skill. Make sure your partner is taking on other tasks that need to be completed before the big day.
5. Focus on Gifts
Your loved ones won't be able to attend if you aren't going to have many people there or if you are doing this virtually. This means it's important that you focus your attention on the gifts.
Normally, the people that attend your wedding are going to get treated to a beautiful meal and great entertainment. It may be a good idea to try to figure out a way to give everyone a gift for attending virtually, like a glass of wine for everyone to share on your day. All you have to do is decide on the gift and mail it to everyone you invited.
These are just some of the tips that'll help you have a good wedding. Talk to a wedding coordinator to see if he or she has additional tips to help you figure out your big day in this new reality.