How To Get Paid at Instagram as an INFLUENCER?
on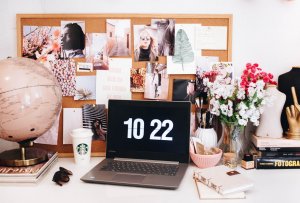 In the past year, various social media platforms have become a real force to be reckoned with in the marketing world. Hence, making serious money from the internet is no longer a big deal for everyone ‒ observing the success from Facebook online shops to the bolder marketing strategy of using today's biggest image channel, Instagram. And just like that, we've heard a lot about the term "influencer" across social media marketing, blogging, and vlogging communities.
So what really is a social media influencer?
A social media influencer is someone who shares interesting content online. He or she can be a blogger/vlogger or vice versa. Influencers usually receive attention from their massive followers because they are seen as someone who has a unique, creative, and informative insight about certain topics, issues, or products.
Plus, they have this ability to set trends with their amazing dose of authenticity which brand marketers have a hard time doing. But given marketers have lots of money and clever minds, they started partnering with influencers to create sponsored contents. So, it turns out to be a win-win situation where influencers get paid for product content while brand marketers get their products seen by the target online community through influencers.
Here are five (5) types of social media influencers
Celebrities
With immensely large audiences, it's not so surprising to view famous celebrities as social media influencers who relatively share photos with specific brand endorsements (bags, streetwear clothing, cosmetics, etc.) on their personal IG accounts. This marketing strategy is technically considered as celebrity endorsements where you can notice them tagging a familiar phrase such as "paid partnership with (the certain brand)".
Social Media Star
The rise of social media also comes with the birth of social media stars with millions of IG followers, making them more like famous celebs. One of them is Lea Elui Ginet, a french Tik Tok (Musical.ly) and Instagram star with 9.4 million followers.
Macro Influencers


These are influencers that are well-known for their own expertise in several fields, particularly the entertainment industry. These macro influencers, like Netflix star Kate Ziegel, have a fan base span of 500,000 over the years.

Micro Influencers


Down to the sweet spot as they've referred to it, a micro influencer is also well-known for his or her specific genre with a fan base span between 20,000 to 400,000 followers across their socials.

Nano Influencers


Nano influencers are those that have recently sparked a new trend in the social marketing industry. Among all types of influencers, they have the least span of audiences between 1000 to 10,000 followers.
Classifying the different types of influencers gives us the impression that you don't have to earn millions of followers to be considered as a social media influencer. However, the secret of starting a new career and get paid as an Instagram influencer may not be a piece of cake. First, you have to build your very own branding.
It's like how you want to be known and what kind of mood or feed you want your followers to see from you. The next step is to look for brands that will help you create sponsored posts and earn money from it. Usually, marketers are the one to contact you once they've noticed your fame and influence on the social media community.
Important things that brands look for in an influencer
Visibility in the form of traffic or number of followers
Content Quality
Original high-resolution photography
Comment quality on your content
Engagement with the audience
Personality
A good pitch
Influencer marketplace websites
Another way to find marketers to work with is by making your brand open for partnership through any of the following influencer marketplace websites below:
Famebit
Shoutcart
Revfluence
Fohr Card
Grapevine
Brandbacker