know about Pollution Under Control Certificate(PUC)
on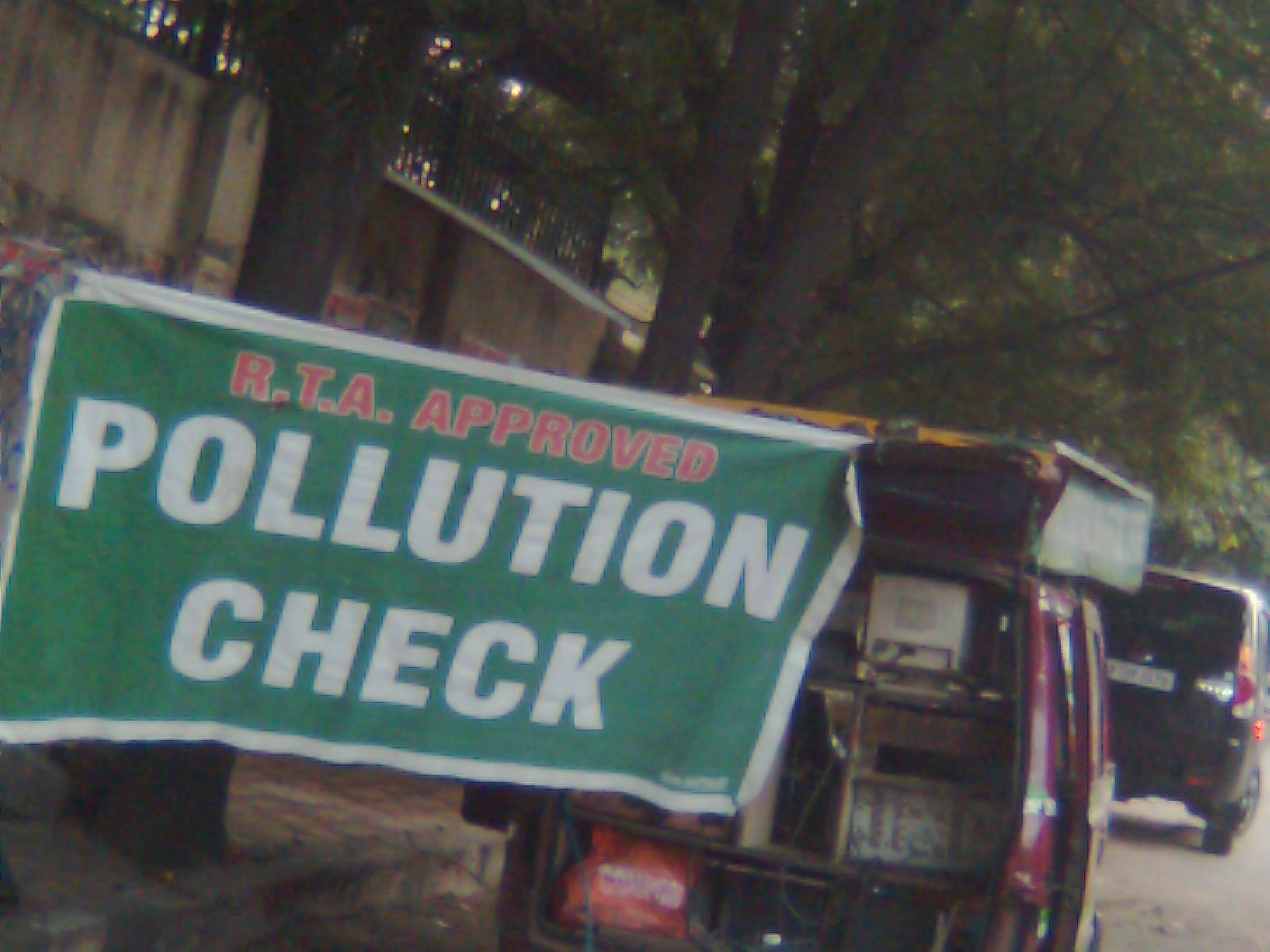 Likewise, a  valid driving license, registration certificate and a valid insurance cover that every vehicle owner must possess while driving a motor vehicle in India, it is mandatory too to have valid PUC certificate, but often overlooked.
As per the Central Motor Vehicles Rule, 1989, it is mandatory to get a PUC certification for your vehicle. Every vehicle owner, not carrying a valid PUC, under all circumstances will be viable for prosecution on violation of law.This certificate is to certify  that your vehicle comply with the prescribed emission norms.
What is PUC certificate?
The full form of PUC is Pollution under Control. It is a validity certificate that is granted to a vehicle after it clears PUC Test.
In simple language ,as you need to have a valid driving license to drive a vehicle on road,  PUC is  fit to be on roads certificate of your vehicle,vehicular emissions are under control and in accordance with the pollution norms.The certificate shall always be carried in the vehicle and produced on demand.
Where can you get your vehicle pollution level checked?
Many authorised Pollution Checking Centres are available on petrol pumps/workshops across all cities.
provide Computerised facilities for checking of pollution levels and issue of PUC Certificate.
At present, 388 Centres for petrol / CNG driven vehicles and 273 Centres for the diesel driven vehicles are functioning in Delhi.
In case your vehicle is found polluting beyond prescribed norms, necessary repairs in the vehicle would be required.
How much you need to spend for checking?
Government has fixed following fees for  pollution checking and issue of certificate.
Petrol / CNG / LPG vehicle
Two &Three Wheeler Rs. 60
Four Wheeler Rs.80
Diesel vehicle Rs. 100
Penalty for not carrying the pollution certificate? 
If you are not carrying a valid PUC Certificate is liable to be prosecuted under Section 190(2) of the Motor Vehicles Act.
A penalty of Rs.1000/- for first offence and Rs.2000/- for every subsequent offence of violation.
Your vehicle is found visibly polluting , inspite of valid PUC certificate
Your present PUC certificate shall be considered cancelled and you will be directed (under Rule 116 of CMV Rules).
Produce the fresh PUC certificate within 7 days, failure to do so would result in prosecution under section 190(2) of the motor vehicle act.
What if my motor vehicle exceeds the pollution limits?
Vehicles showing higher level of emissions than the prescribed limits under Central Motor Vehicles Rules 1989 the registration number of such vehicles should be informed to concerned RTO, Dy. RTO Or Asst. RTO by the permit holder of the testing Centre within 24hours.
Validity of  PUC Certification?
As per Central Motor Vehicles Rules, 1989, every motor vehicle (including those conforming to BS-I/ BS-II/ BS-III/BS-IV as well as vehicles plying on CNG/LPG) is required to carry a valid PUC Certificate after the expiry of period of one year from the date of its first registration.
PUC must be obtained when a new vehicle is purchased. A PUC Certificate is always issued with the new vehicle.
This certificate has a validity period of one year. After that, you will be required to get a new PUC Certificate through a PUC testing centre.
Validity of 4 wheeled BS-IV compliant vehicles is one year and for other vehicles it is three months in Delhi.
The PUC validity period in other states however is six months.
What is BS-I/ BS-II/ BS-III/BS-IV 
BS stands for Bharat stage emission standards (BSES)
These are emission standards instituted by the Government of India to regulate the output of air pollutants from internal combustion engines and Spark ignition engines equipments including motor vehicle.
The standards and the timeline for implementation are set by the Central Pollution Control Board under the Ministry of Environment & Forests and climate change.
Since October 2010, Bharat Stage (BS) III norms have been enforced across the country.
In 13 major cities, Bharat Stage IV emission norms have been in place since April 2010 and it has been enforced for entire country since April 2017.
In 2016, the Indian government announced that the country would skip the BS-V norms altogether and adopt BS-VI norms by 2020.
What should I do if I see any vehicle polluting?
Report to Complaint Cell/Control Room at Tel No.42-400-400.
Is the PUC valid throughout India?
The PUC certificate is valid throughout India.
As per section 116: (8) the certificate issued under sub-rule (7) shall, while it remains effective, be valid throughout India.