This is How I started Blogging and Omilights Happened to Me
on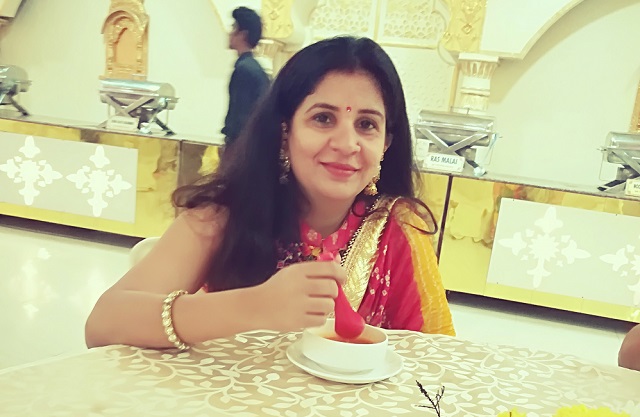 If your hobby becomes your job, you have found everything. I was always fond of putting my knowledge into words. I believe in sharing knowledge, since sharing it multiplies your own knowledge too. I was longing for a platform that could connect me with people. I was working as a software engineer in an IT company but I wanted to have a book of my own ideas. But I was clueless. I became more eager to convert my passion into earning after being blessed with a baby girl.
That time I was deliberately looking to set up my side business so that I can look after my one year old little one too, my hobby and of course earnings. Luckily, I came to know about the world of blogging in year 2008 the same year. I was fortunate to know and come in contact with my co-worker who was looking into SEO (Search engine optimization). He had a website in which he used to exchange links in  a renowned  website ( couldn't recollect the  name) and would often earn in the exchange process. But it's true everything happens for reason,  I had to quit job due to long distance journey that I had to cover daily.
That was the time I thought to give blogging a chance. Wasting no time, I purchased a laptop and opened many blogs like mykittu.blogspot.com, healthtipsforeverone.blogspot.com etc on blogspot. I used to write few things daily, even after substantial period of time, I was not able to hit bull's eye. I was writing but something I always felt was missing. Soon I got to know that I was not paying attention to the things like keywords, content, Seo, promotion or other things that were needed to make any blog a real Blog!!
Meanwhile, I had to opt for a full time job to meet our expanding expenses. Once again blogging rolled back onto backstage. Still whenever I got time , I would write on healthtipsforeverone.blogspot.com.  as it was based on health and I always liked to write on health and fitness. I did apply for google Adsense many times but every time it got rejected.
I always dreamt to have my own website. In the year 2013, with the grace of almighty, I started my own blog Omilights.com. I believe that sky is the limit for knowledge, there are so many things to know, explore and distribute in this world. I did not want to restrict myself to limits, so finally I created my own website to cover information of all the categories in the world. It has completed four years, so I decided to share my story with you all.
Why "Omilights" and what does it mean?
People often ask why "Omilights" and what is the meaning of Omilights. So this is for them….
When I decided to start my own website, the first question was the domain name. I was struct at this point as the content and idea were ready but the name of our identity was still not known. So I asked my husband, Vinay what should be the name and pat came the reply "Omilights". I asked why and what made him to think on that and he said "Omi" is his mother's name while lights mean "Roshni" in Hindi which is my mother's name and combining together both the name is "Omilights":).
I am happy I asked my husband and he suggested me the right name. He has been lucky for me in many cases before also and this time too he proved to be correct.
When Omilights Started Getting recognition?
After keeping great patience in June, 2016  I found a mail from google Adsense regarding the approval of my google Adsense account.  It was a kind of miracle for me as I had given all hopes of google Adsense approval, atleast in this life.Without wasting any time I opened my website admin panel and added the Adsense code in the respected file, and no wonder the ads started showing!!!
Meanwhile my responsibilities were doubled up ( I was blessed with a baby boy also :)). Managing home, kids and full-time job was like a tug of war. Consistency paid finally, when I checked my Adsense account in May 2017 and found it to have $2.0. Everybody wants reward in life to boost up moral. Reward can be in form of money or praise and appreciation. Few dollars where sufficient to push me. Since then I am writing on consistently  without a day break.
Many bloggers have asked to connect with us and we ourselves invite all of you to connect with us so that we can connect with the world with this amazing power of words.
There is a famous writing by Majhrooh Sultanpuri
Main akela hi chala tha janib-e-manzil magar
Log saath aate gaye aur karwaan banta gaya.
Slowly people are becoming aware that Omilights exist. We made many friends also who do guest blogging on Omilights.com.  There are few writers who write on daily basis on the website and its their hard work only that the website has excelled a lot. Thanks bro everyone who had been a part of my journey.
Tips to maintain your Blog(s)
People consider Writing as very simple thing and so the Blogging but this is not the truth. Starting a blog is simple and many people start it with the aim of earning or setting up as their optional side business but keeping it to sustain is difficult and many of them give up after not getting the results.
I started blogging because I love writing and wanted to Connect with the World with the Power of Words. I do not earn with blogging but it gives me inner satisfaction and a feeling of contentment that is why I write even after a full-time job and having two small kids whenever I get time.
1. Write good quality of content. Grammatically poor content can create a negative reputation in the mind of reader at first place.
2. Spread your account on social media platforms and don't forget the power of twitter and Instagram. The more traffic you get on your website, better would be.
3. Do guest blogging on the websites of good PR rank.
4. Don't put poor quality content on your website.
5. Send mailers regularly about the latest on your website. You can send the latest article published by you through emails to your readers. But do not overdo two mails in a week is enough.
6. Apply for google Adsense account. Google is very particular about the content you publish on the website before approving this.
7. You can apply for affiliate marketing. Affiliate marketing is the way you put a link on your website and following which if someone buys some product, you get the commission.
8. Last but the most important thing is have patience and be consistent and progressive. As blogging would not fetch you millions of dollars in short time. Keep doing good work.