Celebrate womanhood together we can change the world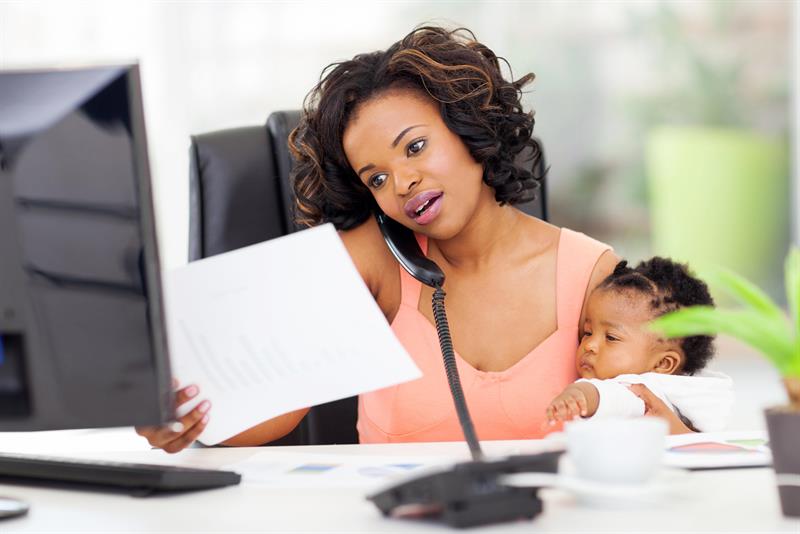 Priya, a postgraduate and a teacher in a renowned school, while  Anita is a young mother who was married at tender age, unable to complete her studies beyond high school. Despite of occupying the ground floor and first floor of the same rented house, words apart, never seen them exchanging any pleasant greetings.
After all, I am a woman, that is the sufficient reason, that I enquired (woman's nature!). To this, Anita said Priya does not feel like to talk to me. Surprisingly, I asked, but why? Reluctantly, she replied, I am not highly qualified.
Also Read: Why do we need a Women's Day?
I was speechless. Everybody has own niche of expertise. Anita is blessed with a very creative mind. She has crafted her home very well, she is always packed with ready-made recipes for her daughter's meals. Somewhere, she was lacking confidence in her. With a small morale boost up, she has started her own online business. Great!
We generally insist that a family should support the woman. We believe that our policies, schemes, our government and society are held responsible for looking after the welfare of a woman, indeed mandatory for the rise of a woman. But what about women supporting a woman! Isn't it missing somewhere? It is always a woman complaining and dragging another woman down and behind, unknowingly questioning her own dignity.  Gossiping , body shaming other women is not going to uplift you anyway. This is your real, not a reel life where every story spins around the same storyline: Saas,  Bahu, Sajish controversies, love, hatred and revenge.
Where every story shoes a "good lady" and "bad lady" concept. Cinema usually portrays a character in extreme,  practically non-existent.  Good lady, who is an abla naari, irrespective of all humiliations, doesn't utter a single word for her rights. Bad lady with filthy feelings leaves no stone to do harm a good lady. It is true when a woman supports another woman, they both are uplifted. So, it's a win-win.
Real life incidence of my domestic help
My last domestic help's husband expired at  very young age, leaving behind three kids. Her in-laws thrashed them off their house and thereafter never asked about their well-being. Though she was not well-educated, but came out of her house to win bread for her family. Two of her kids were school going. Her little boy was merely an year old,  she would tie him with a rope to the cot, would leave food to eat and water to drink in his vicinity.  Felt bad but she was helpless, no support from anyone. Now, her kids have grown up and are independent. But she still thinks, she would have done something better for her kids, the only thing she yearned- Support.
A woman is self-sufficient, but she is programmed by default to nourish. She has so many engagements and arrangements to make in her day to day routine.  She has to undergo many biological changes in her life starting from puberty, marriage, pregnancy, breastfeeding, menopause etc. where she needs support.
The woman had been a busy bee always. However,  in the past, women would sit together to cook, care for their kids, gather food and have women business conversations. On a daily basis, they would be there for one another, keeping each other resilient, content and happy. But the scenario has changed today, the workload has doubled, women have become more eccentric and daily interactions in the past have become more sporadic or planned.
Also Read: How to deal with office politics?
Never judge a book by its cover only. It is common to judge a girl in the colour of her skin, her dressing sense. Every shade of brown is good. Instead, learn to see the beauty that lies within every woman, and believes that she's capable of great things.
What qualities of a woman separate her from others?
Women are very good at assumptions and speculations, don't even hesitate to do character assassination of other woman. It is always a woman questioning the existence of a woman. Why? It is unfortunate that the Government has to initiate one of its flagship programme, Beti Bachao Beti Padhao! When a girl is born, why it is always the other woman to mourn. If the first born is a girl, people console parents, don't worry next time it shall be a boy. Every woman should encourage her daughter to give her wings to soar high.
Today, a woman's perspective towards life has changed, still, the majority is wandering in the dark zone of ignorance. A rape victim is always being speculated of her clothes she was wearing, the time she was out, the place she went, her companions etc. A divorced woman becomes a sore in the eyes of another woman. Why?
The most common question popped out to any married woman – when are you planning your baby. The intensity of pressure to have a baby increases as each year passes by.  The pressure multiples a hundred times if you have a baby girl before. How does this matter if a woman doesn't succeed in conceiving? How does it even matter if she doesn't want to have a baby either? Failing assisted reproductive therapies to prove to be an emotional turmoil for a woman. Women often lack emotional support after the failure of infertility treatment, which can be best provided by another woman.
Your subordinate is not able to cope up with the work pressure,  this new mom may be struggling to balance it all or may have some personal issues. Talk to her, she needs your support.  A woman needs helping hand when she has her first period, in pregnancy, breastfeeding and menopause- the major biological milestones in her life.
Are women aware of their rights?
Many women are not even aware of their rights. They feel it's fine if her husband beats her, she is not given equal rights. These women need to be pulled out from the dark pit of ignorance. Not only monitory support but psychological and emotional support is sometimes enough to raise the spirit.
My idea of the whole conversation is to support a woman. Personally, I don't believe in the concept of "self-made" nobody can be self-made, it always depends upon the people you come across in your life, recognised or unrecognised faces lay a step to the ladder of your success. Please make sure when you climb the ladder of success, send it back down to help one other woman.
If you are in a position to provide your support in any form- monitory, emotional and psychological. Go ahead with it. Support a woman to raise their standards, reduce stress and relieve and ease their lives.
Be compassionate, celebrate other women's accomplishments, eventually, you all are lifted up, makes you a better learner and listener. Being supportive, together with women can do more, go further, and change the world. Someone may just need a kick to spread wings and fly high. No need to raise banners, slogans to help other women, look around, always there would be someone who shall require support. Empowering women starts right in our families, workplaces, and neighbourhoods. Become a mutual support system, share your workload, spread positivity to keep your spirits high too.
Related
About The Author
Omilights
Omilights love to post every informative piece of information on the website. We want to connect the world by way of reading and sharing information, that is why we have not restricted our postings to one or more categories. We will post whatever would be useful and happening round the world, and also hoping for your valuable feedback and comments.