Best 6 places to visit in Delhi with friends
on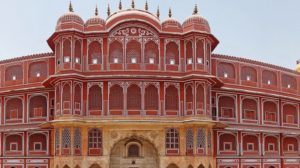 Best 6 fun places to visit in Delhi with friends
Delhi has always been a place to have fun, it's renowned for its tasty fast food, tourist places and amazingly crowded bazaars, but Delhi isn't only limited to these things. The city also offers some places where Delhiite can go and spend their time with friends.
Especially youngster like to hang out with friends and spend time after a tired weekend. So here I've made a list of 5  best places where you can hang out with your friends and have an amazing weekend for guaranteed. So let's go:
Connaught Place
One of the architectural wonders of the city, the place gloats of a huge number of evergreen specialities like the shake from Keventers and Wenger's baked good.Best of all, one can snatch such luxuries and eat in a hurry. Also, if you are on a date with your love, then you can spend time in central government.
Old Delhi
Old Delhi is famous for its amazing vibe, you can still feel the impact Mughal empire had on this place. Its crowded bazaars, narrow streets and amazingly delicious street food are something which you might not find in any other places. You can go shopping with your friends in bazaars like Chandni Chowk, or you can also visit Jama Masjid and gigantic red fort.
Delhi Haat
Dilli Haat is the one place to visit when you can't decide on your goal.  You can experience each culture in India, ethnic garments, delightful handiworks, furniture, adornments and If you and your friends were lucky then you can get chance to see music and dance performance which makes this place unique.
Explore Delhi On Bus
What else can be a better option than exploring the whole city with your friends on a bus? Why visit only one place when you explore the entire city. You can do that by taking service called Hop on Hop Off bus service, the trip will include 19 destinations in the city and all you have to pay is just 300. And the best part is, you can get off the bus whenever you want, but I believe, you will not have to do that as this is one of the most fun things to in Delhi.
Experience different stories at Theatre
If you and your friends don't want to watch any action or funny movie, then you can visit the Theatre, where you can watch professionals and amateurs playing different plays live. The best theatre which I would suggest is Kamani Auditorium, Shri Ram Center, and the Little Theater Group Auditorium.So here was the list of five most fun places to visit and fun things to do in Delhi. Hope you liked the content if yes then don't forget to share it with your friends.