Capture 6 of the Most Instagrammable Spots on Your Irish Road Trip
on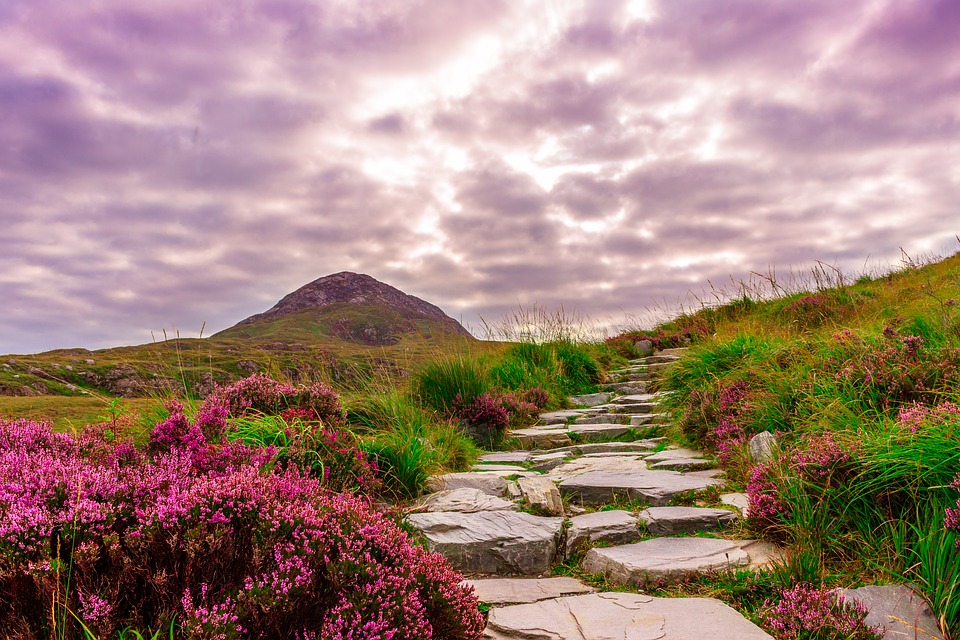 For a small country, it's so amazing that Ireland has such numerous beautiful beautiful travel spots. You'd probably regret your short stay in this isle if you don't spend it by simply revelling around and admiring its natural beauty. Among all those enjoyable things to do on an Irish tour, road trips are the most favourite activity of many travellers. Aside from it's cheap (because everyone chips in for petrol and just bring some picnic tents or tables) and attainable (because there are no more flights to book), it's so impossible for travellers to drive for five minutes without screaming "Pull over!" because a great spot is right there literally in every step of the way. So, pack light and join our fun road trip as we take you to the most Instagrammable spots situated in the majestic island of the so-called Emerald Isle.
The Rock of Cashel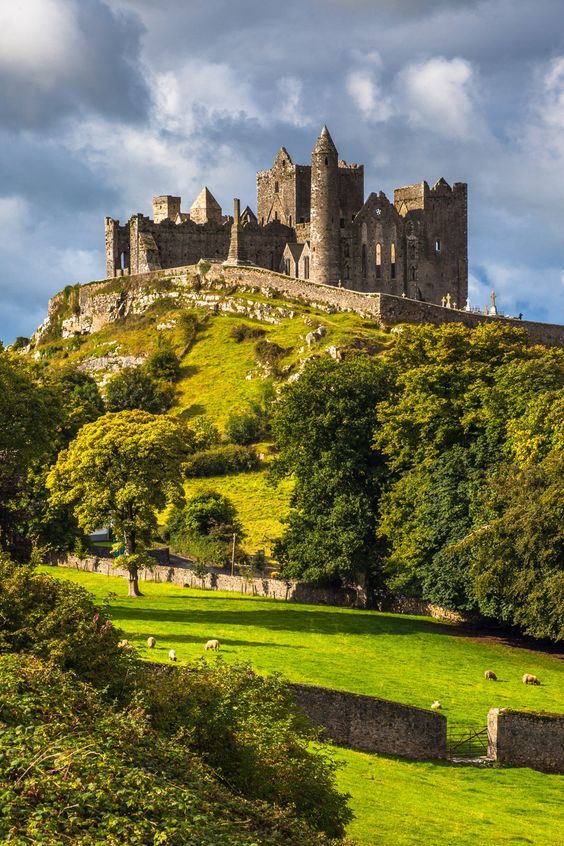 For anybody who's interested in historical spots, The Rock of Cashel is a perfect place to stopover. As you cross County Tipperary, you wouldn't help but stare at the stunning castle that is impressively nestled on the hilltop, covered all over with lovely green grounds. Tourists would often see some lambs scattered around like cumulous clouds. Enjoy taking some cool photos with them and don't forget to make a magical backdrop that highlights the medieval art and architecture around you. The site is now home to a collection of buildings that have stood the test of time ever since the 12th and 13th centuries.
Dingle Peninsula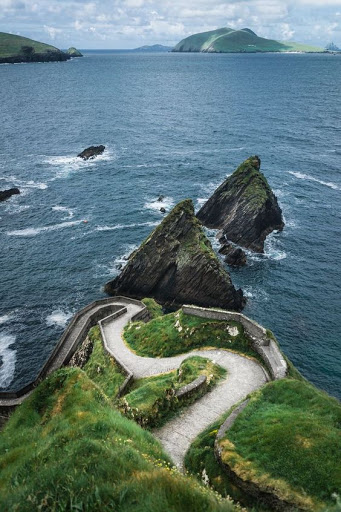 Here's another fruit of history that will catch your attention. Dingle Peninsula is found in Country Kerry and is said to be iconic for some ancient ruins that have been discovered within the area. Make your followers drool as you strike a pose on the green meadows and hills that are set against the sandy beaches and clear waters of the peninsula.
The Dark Hedges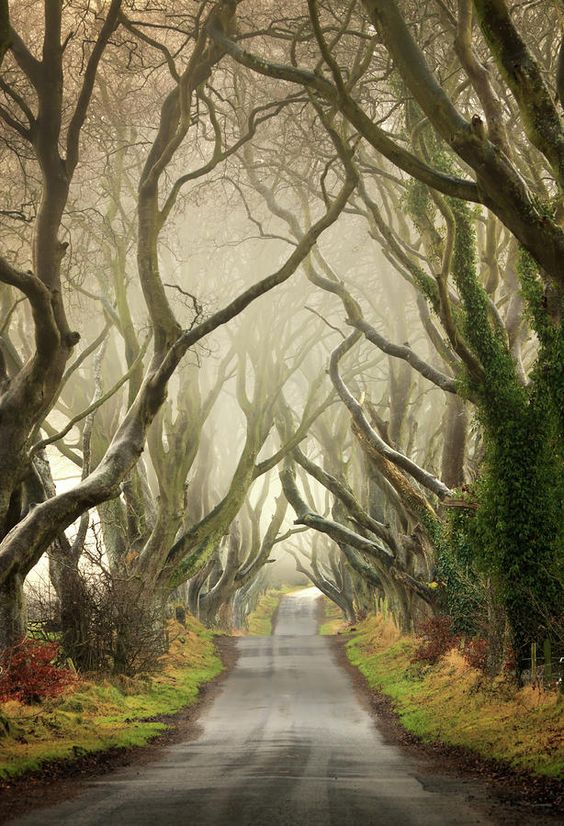 This magical place is not just something you see on fairytale stories because it does exist in real life, too ‒ partly found in the northeastern of Northern Ireland. Stand in the tunnel-like road and between the gigantic beech trees as if you're a little lost in the woods like the famous Little Red Riding Hood. Don't forget to caption a fun fact that this place was once featured in the second series of Game of Thrones where Arya Stark was travelling the Kings Road to join the Night's Watch.
The Cliffs of Moher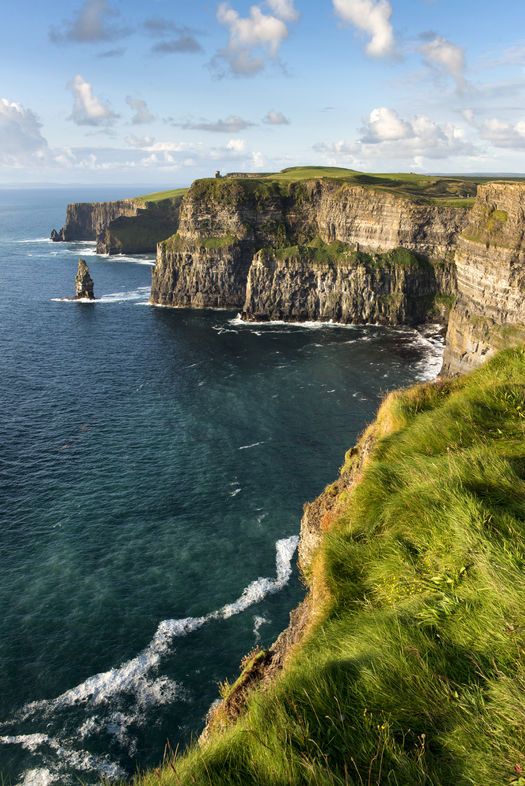 You would never wish to look down once you find out the terrifying fact about the Cliffs of Moher. Imagine you'll be sitting on a cliff that is just about 390 feet above the Atlantic Ocean and even rising up to 702 feet at its maximum height. Though it's kinda terrifying as it surely is, the Cliffs of Moher is still one of the most travelled spots in the country with over one million visitors that flock together every year only to witness the amazing views of towering cliffs that span across the coastline.
The Giant's Causeway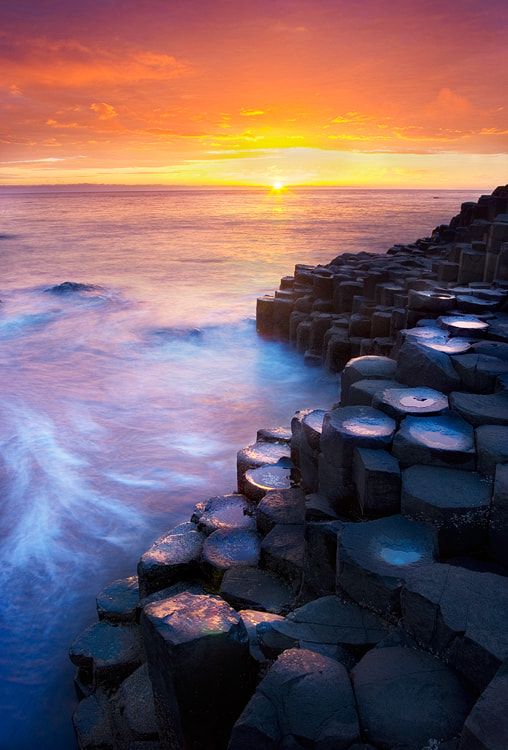 What an epic backdrop for a mellow-themed Insta feed! The Giant's Causeway is like a landscape of roughly 40,000 interlocking basalt columns which are said to be the result of an ancient volcanic eruption in the area about 60 million years ago. Such a legendary spot that needs to be uploaded right away. The attraction also served as an inspiration to countless visual arts.
Mizen Head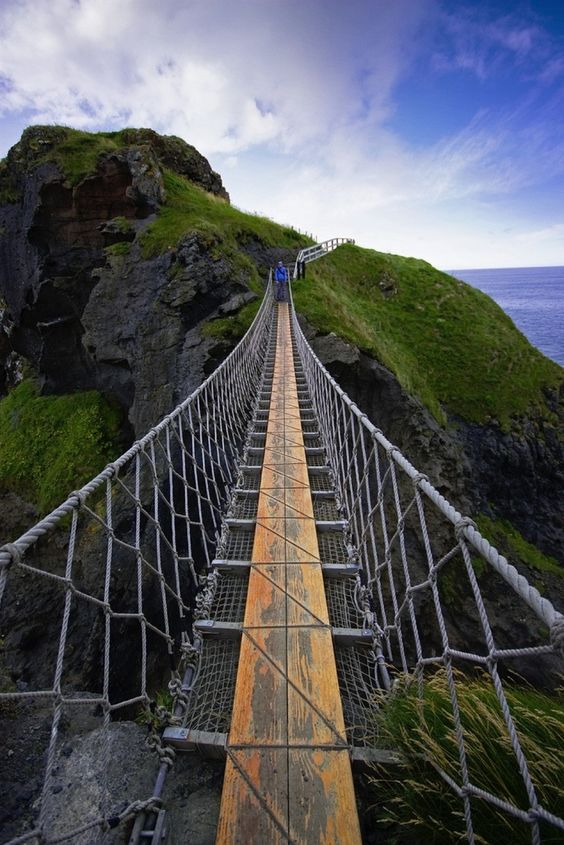 Start collecting Insta hearts after sharing some "no-filter" photos of the breathtaking Mizen Head. This attraction is situated at the edge of Kilmore Peninsula. Similar to the Cliffs of Moher, Mizen Head also boasts for its dramatic cliff scenery. What lies between the gigantic cliffs is a hanging footbridge that became the stuff of nightmares for anyone who's afraid of height. But with a brave heart and some cautious footsteps, the bridge will definitely give you a priceless photo to share on your socials.
Author Bio: Sarah Contreras is a full-time travel blogger which means writing adventures, travel spots, and accommodation reviews is her bread and butter. She currently writes for Woodford Dolmen Carlow
, the city's most ideal accommodation for weddings, business, and leisure.