Rice Water- Best Remedy for your Skin and Hair Problems
on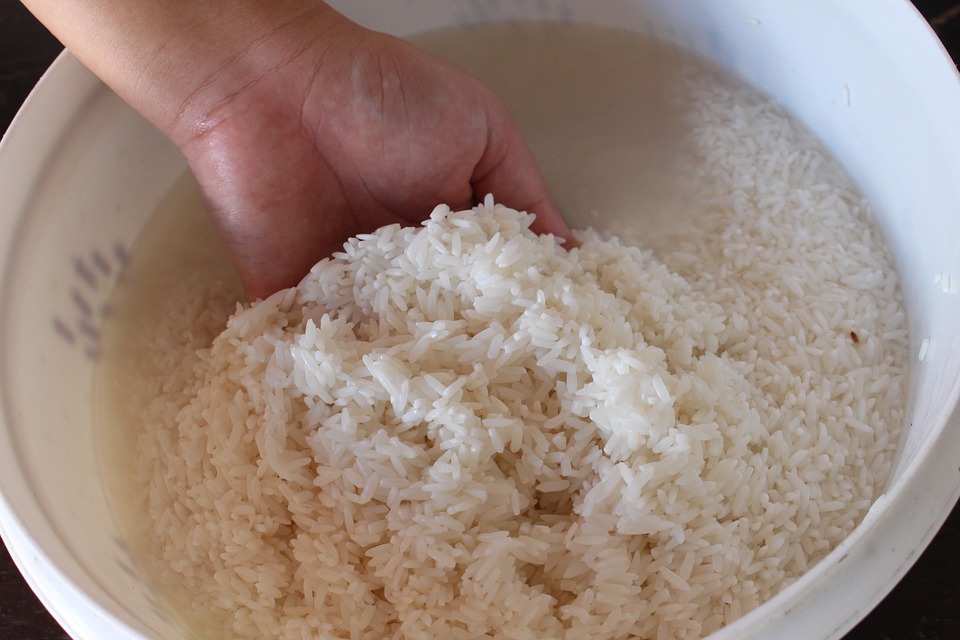 In the last one decade the beauty industry has  developed a lot with the launch of lot many new beauty products. Herbal, non-herbal products are available in the market which claim overnight results. But even after spending a lot of money we do not get the results. On the contrary the chemicals present in them worsen the skin more.
We invest a lot of money on beauty products but do not get best of the results. But there are many things already available in our kitchen and often ignored but could bring results if used.
One such best beauty product available in your kitchen is "Rice Water". Yes, this is the same water that we get when we cook rice or grind it. We can use Rice water as a beauty product for hair and skin
You can  use it with a cotton dabbed in water on your skin or as a shampoo on the hair after a final rinse.
How to Make Rice Water for Skin and Hair?
Take some uncooked rice in a bowl of water. Keep it aside for some time, or you can keep it overnight for better results. Strain the rice well so that the water can be drained out. Keep the drained rice water in a container and add oil of your choice to it or can avoid this. Actually, there is a strong smell in the rice water and adding oil like lavender or any fragrance oil can remove that smell.
Another method of preparing rice water is by boiling. You can do this while making rice for lunch or dinner. For this take rice of the required quantity in an open container. Add water to it to cook the rice (add more than required value so that the extra water can be used). When the rice is almost cooked, take out the extra water and leave that much which is just sufficient for the final cooking.  Save the extra water in a container and add oil if needed to remove the peasant smell. This white milky rice water has essential nutrients which is good for your hair and skin.
Another way of making rice water is to take a utensil and put on stove. Add some rice and water to boil it. You can also add methi, ginger, tea, amla, lemon or any herbs of your choice. When the rice is cooked fully, remove it off fire and cool it at room temperature. There is no need to use the mixture immediately as it can be stored for few days and then can be used as a hair mask.
Benefits of using Rice Water for Skin and Hair
Rice water is very good for skin and hair as it is highly nutrient in vitamins and minerals. The rice water can be used to cleanse the pores and brighten the skin. This can be used for cleansing your skin and should be included in a daily beauty regime.
If you are suffering with acne problem or some old facial mark, try this magical rice water. This will cure most of your skin problems by bringing a natural shine to it. Moreover, this does not have any chemicals so the chances of skin damage are just minimal.
Eczema patients have also claimed curing the diseases with the help of rice water

Also Read: Cure of Eczema is Possible
Rice water can cure sun-burns and tanning due to bad weather
Rice water is best in curing acne and wrinkles
The rice water can be used as a shampoo also on hair