Top 10 Halloween Decoration Ideas for 2019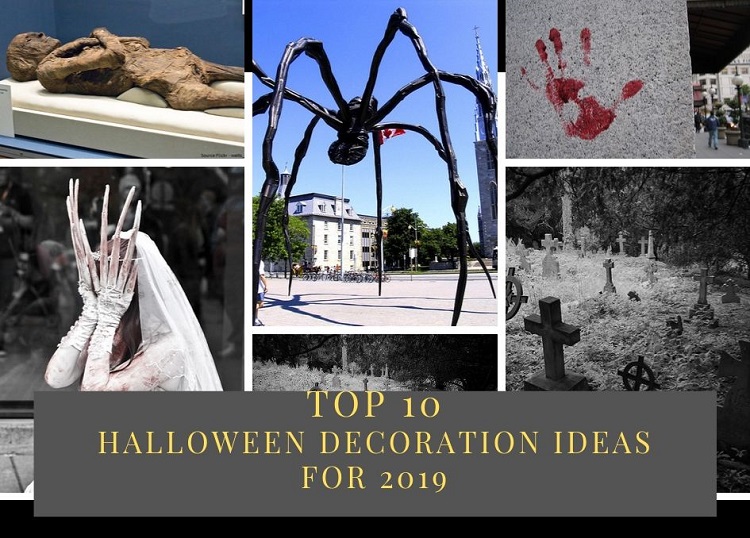 Best Halloween decoration ideas can make your Halloween night memorable. This festival will help you in bringing out the kido from inside you. At this time pumpkins begin to appear in stores and the atmosphere starts to cool.
Just before few days of Halloween people starts planning and creating their shopping list. Most of the retailers both online and conventional start offering Halloween outfits, crafts, decorative kind of stuffs and costumes that most people would look for.
Most people will go for factory made inflatable and animated decorative items but you must make effort to decorate your house by yourself this Halloween. Doing this will make the things done in least budget and you don't have to spend much.
I have featured here top 10 Halloween decoration ideas for 2019 and sure this will help you in decorating your house at it best this Halloween season.
1.Backyard Cemetery
Nothing can be spookier and scary than a haunting backyard cemetery or graveyard. The best thing about this decoration idea is that you can make it by yourself at home.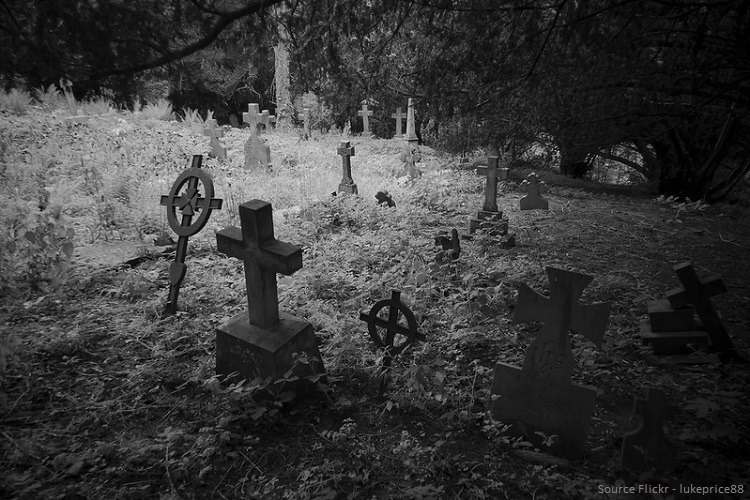 Make your Halloween more eco friendly this year by using recyclable materials to decorate. You can turn your backyard into a spooky cemetery with applying few simple methods mentioned below.
Cut cardboards in different shapes
Paint them like old and aging tombstones
Create smoke to make it look more creepy
Integrate lighting accordingly
Integrate speakers to produce haunted sounds
2.Scary Walkway
Going through a scary walkway will be a haunting experience this Halloween. Make several scary ghost faces and put them through the walkway. You can look for the ideas and inspiration online and there are plenty of them available.
Ghost faces can be easily created using empty milk jugs. The best part of using milk jugs for this purpose is that it will be easy to paint scary faces on these bottles and you can integrate them with bulbs also to light in the dark.
3.Giant Spiders
Spiders are scariest living thing for most of the people and it scares me too. Hang them giant spiders on the tress beside the walkways. Attach these spiders on walls and doors to scare the visitors.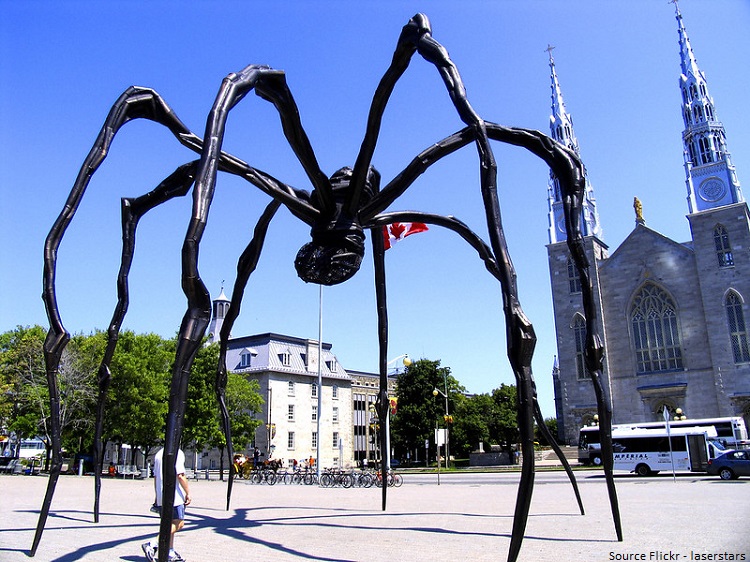 You can buy giant spiders or can create them by yourself too. Use old kind of stuffs like clothes, backlash bags, cardboards etc and transform them into creepy giant spiders.
4.Flying Bats
A haunted place is almost incomplete without bats. From vampire movies to ghost stories, bats are the essential part of the creepiness. Buy artificial bats from the stores or craft them at home. Create a gang of flying bats by gluing them around your living room.
You can also decorate the walls of your home with 3D bat wall stickers which can be easily brought online. The bats will help you creating the perfect Halloween chandelier no doubt.
 5.Bloody Decals
Blood stains on the stairs and walkways will really look haunting and creepy but you don't need to kill anybody, LOL. Bloody decals will make the atmosphere spookier and ghostly will make people uneasy.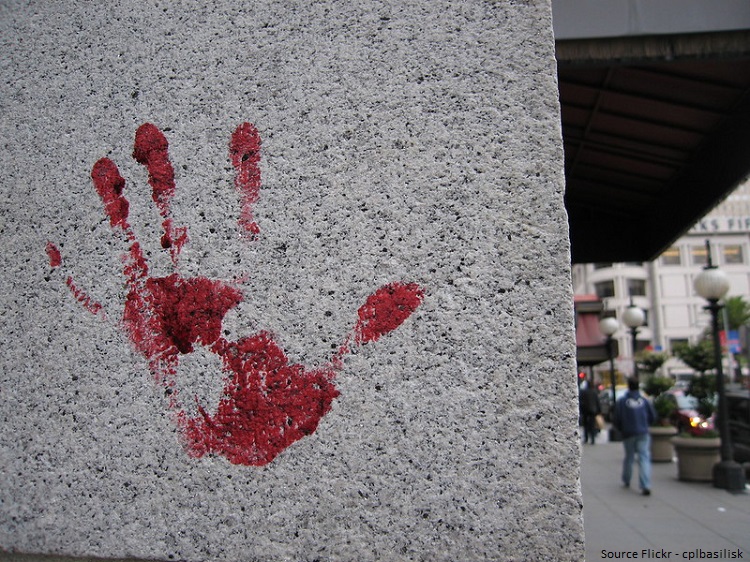 Bloody decals can be easily created and trust me it will be fun doing this. You will have to create blood like color by mixing few colors in appropriate amount firstly then you can make bloody decals using your shoes, barefoot and hand. Create fearsome bloody handprint, footprint and different blood stains using the color you have made
6.Haunted Mirror
The haunted mirror can surely give heart attack to the visitors. Creating it by yourself will be a difficult task thus you must prefer buying it online. There are multiple types of haunted mirrors available. They comes with creepy skull face, flashes and even haunted sounds. Some of these mirrors are even able to talk with the person and that will be really scary.
7.Life-Sized Mummy
You must include a life sized mummy in the decoration list this Halloween. No, you don't need to go and excavated a mummy from Egypt, you can make it yourself. If you don't have good DIY skill you can even buy such things from stores.
A 5 plus foot tall mummy will be enough scary to make the things haunting. Make sure to invest on a super realistic mummy having gauzed wrapped body to make your investment worthy.
8.Glowing Poseable Skeleton
The neon skeletons will scare people even from a great distance. These glowing poseable skeletons comes with movable joints which makes it possible to situate them in multiple positions. Some of these skeletons are also equipped with scary sounds and various light flashes.
9.Floating hands
Floating hands with bloody witched nails will look creepy enough and it will be one of the best decoration ideas this Halloween season. You can place these fake floating hands in several places in your home such as at doors, dining tables, floors, ceilings etc.
10.Haunted Tree
Yes trees can be creepy and haunted if decorated in such way. If you have trees in your backyard it will be a great idea to create a spooky craft by making nose, mouth and pair of eyes on it.
Trees have been also an important part in many horror, fantasy and science fiction movies. You can even integrate these scary trees with speakers which will make scary sounds and make it creepier.
Bottom Line:
We wait a whole year along for Halloweens thus we make great effort to enjoy every minute of this festival. Halloween is all about scary and creepy things and you must decorate your house at your best. Create a list of top Halloween decoration ideas for 2019 and this post will surely help you in doing the same.
Related
About The Author
Omilights
Omilights love to post every informative piece of information on the website. We want to connect the world by way of reading and sharing information, that is why we have not restricted our postings to one or more categories. We will post whatever would be useful and happening round the world, and also hoping for your valuable feedback and comments.