7 Safety Tips while Traveling with Senior Citizens
on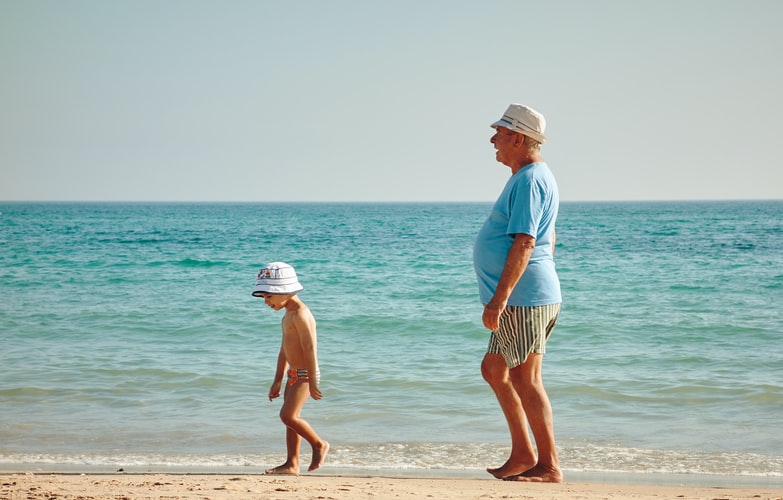 Keeping your parent's wanderlust alive is a fantastic thought on your behalf, but planning a vacation with your parents may be a challenge for you. You must take care of your parents' comfort without compromising on the enjoyment. These trips are somehow different from your usual journeys. For that, you need to adjust your planning accordingly. Here are some safety tips you should keep in mind while traveling with senior citizens.
Tips while traveling with senior citizen
Manage their medications properly: – Make a check on drugs your parents are on, and what is the course period of the drug. Maintain a well-labeled box for their drug and always carry that box with you. Make sure you take enough medicines for the whole journey, it's better to bring some extra medication for unexpected prolongation of your travel or in case of some other miss-happening. Also, make sure to carry a small cooler if you are taking any temperature-sensitive medicine.
Plan a comfortable journey: – No matter how adventurous your parents are, never overestimate their enduring capacity. Plan a smooth and soft trip for your parents; choose a destination easy to reach with excellent transportation facilities. Book comfortable rooms, as resting well is crucial for everyone. Always ensure that the place is elderly-friendly to safeguard your parents' comfort and safety.
 Use outdoor mobility equipment: – If your parents have even the slightest hint of walking problems, make sure to carry outdoor mobility devices. The best choice in these devices is a folding electric wheelchair. These wheelchairs are easy to carry, and the best part is they are self operate-able with a simple controller; you won't have to take your parents from one place to another, and your parents won't have to carry themselves in a fatigues way.
 Make sure of dietary needs: – It is advised to have a regular check on the meals of adults. They need to avoid bulky or hefty diets. Even on tour with all the enjoyment and fun adults must be taken care of their food, they must get a balanced diet no matter where they are. You must ensure that your parents follow their diet plan. You can even consult your hotel regarding this.
Check on your travel insurance: – People usually ignore extra services while traveling; this could prove to be a mistake in the case of travel insurance. Travel insurance is essential, especially in the case of senior citizens, as they are more susceptible to get sick or getting injured while traveling. Before planning your tour, make sure your insurance cover even if you travel abroad. Even when traveling within the country, check if your health plan is active. If not, travel insurance is an excellent and affordable alternate for medical plans.
Choose destination carefully: – At the time of choosing a destination, make sure to keep your parents' comfort and accessibility at places in mind. Look for places and accommodation facilities from where sites are at walk-able distance and transportation are readily available. Make sure to check if the crowd there is appropriate for your parents. Select family-friendly destinations and make sure there are elderly specific resting areas where your parents can get their rest while you enjoy some other activities.
Provide every travel plan to the elderly: – Make sure to provide details of the program and accommodation to every candidate you are traveling with, mainly elderly, for that you can save names of hotels, maps of the place, target destinations, and plans in their cell phones. Provide details of any changes in the plan. If going on an extended tour abroad, make sure to give your parents a local number and save every emergency number on their cell phones.
Apart from these tips, make sure to check healthcare websites for more detailed information on elderly health tips while traveling. These websites could provide details about taking care of the elderly and maintaining their health in every condition. Take every precaution possible to keep your parents safe and healthy. Traveling with family is a vibrant and memorable experience. With some caution and careful preparation, the trip could be much more enjoyable and would be remembered by you for many upcoming years.