Indian Half Humanoid Vymoitra and Gaganyan
on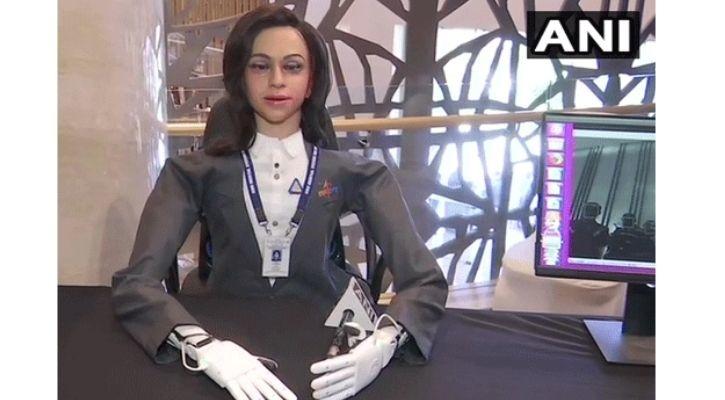 Gaganyan is one of its type of Indian crewed orbital spacecraft being developed by ISRO keeping in mind to be the formative Indian Human Spaceflight Programe.
Gaganyan is being designed to carry people to the space. It will take the real human beings to the space to observe the living and conditions there. But before sending Gaganyan with human beings, ISRO will send Vyomitra to the space to study more about the space. Tentative date for achieving the target of completing it and flying human less to space in a space craft is set to be 2020.
ISRO has done selection of four candidates for this space journey on Gaganyan. They all are test pilots in Indian Air Force, and would fly to Russia to get the required training.
Who is Vyomitra?
Vyomitra is a humanoid which is being developed by the ISRO.
Vyomitra is a female humanoid which will send its reports from space to the ISRO on land. According to the ISRO scientist Sam Dayal, Vyomitra is a humanoid which will keep an eye on the human body activity on space and send them the reports. This is just an experiment initially that could be fruitful if get successful.
Moreover, it can also intimidate the activities of space travelers.
Few of the features of Vyomitra
One of the main feature of Vyomitra is that she can talk like human beings
Not only talking she can differentiate people also.
She can reply to the questions of people
Vyomitra is developed by ISRO
Vyomitra is a half humanoid because she does not have legs. She can move front and back only