Indian Techie who located Vikram lander on lunar surface from NASA Images
on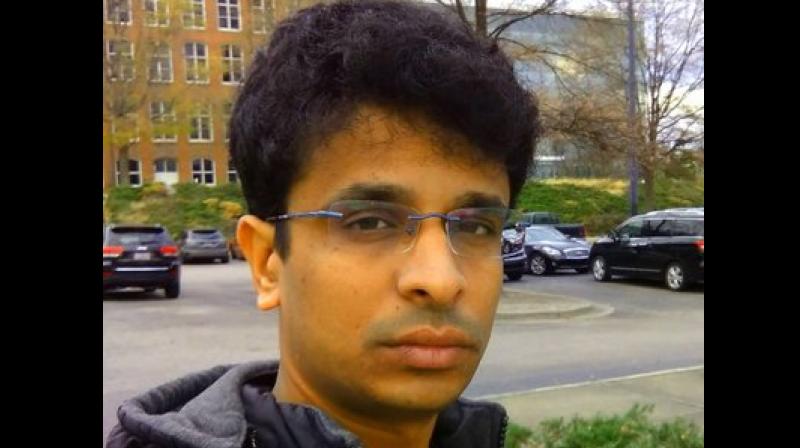 The Indian Techie, Shanmuga Subramanian has been able to locate the debris of Chandrayaan-2's Vikram lander on the surface of moon. He found it with the help of the NASA images. This helped him to locate the debris of the lander on the south pole of the moon.
The techie used the images provided to him by NASA Moon Lunar Reconnaissance Orbiter. He worked alone for this great discovery. He wrote to the NASA about his findings. NASA also replied him back in a tweet, that they confirm about his findings. He used NASA's Lunar Reconnaissance Orbital (LRO) Camera to view the images. This camera is released by the US space agency to the public.
NASA's team was already working hard to locate the Vikram lander with the help of the images but was not getting success. Shanmuga helped then to locate the spot where it had crashed. NASA has given that spot name "S" where the Vikram's debris are found.
See how NASA was not able to find the debris of Chandrayaan 2, Lander "Vikram" which was found by another Indian Techie "Shanmuga Subramanian". This is called Indian way of doing work. Only an Indian can decode(find debris) into another India's code 🙂
Shanmuga is basically from Madurai and works with Lennox India Technology Center in Chennai as Mechanical Engineer. Earlier he worked with Cognizant also as Program Analyst. This was perhaps one of the greatest discovery made by him about the lander that made hard-landing on Moon's surface. Actually, the south pole is one of the unexplored area of moon so it is really very hard to land on it due to the storms and other disturbances found in this region.
The Vikram lander had made a hard landing on Moon's surface on 7 September 2019.The velocity reduction was more than that was expected during its landing, due to which it made hard landing within 500 meters of the landing site.
LRO Project Scientist Noah Petro told, "The story of this really amazing individual who found it, helped us find it, is really awesome. It is totally independent of the LRO, totally independent of the Chandraayan 2 team, just someone who is very interested in the Chandraayan 2 mission (who) used our data and identified a spot where there was a change that we had not identified".
Petro further said, "He went through the image, looking pixel by pixel and found that spot," Petro added".
NASA had made available the mosaic images of the site where the lander was expected to make hard-landing to the public on September 26. The images were taken on 17 September, 2019. NASA had invited people to compare the before and after area of the crash to make the difference. Subramaniam took it as a challenge and fount the spot. It was really very difficult and he went through all the images pixel by pixel.