7 Tourist Places in India to Visit in Winter
on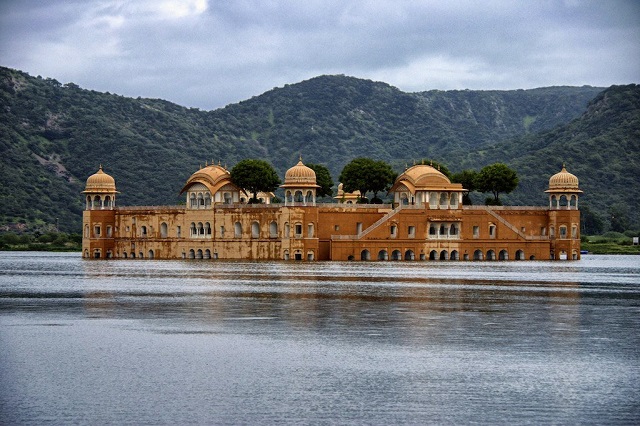 India is perhaps one of those luckiest country which experiences almost all the seasons that a nature can have, be it Winters or Summers, Spring or Autumn or the Rainy one.
Come winters, and people start planning to visit different parts of the country to enjoy the weather.
Winter is best to travel as it comes with long pre-planned x-mas leaves for kids and for those also who work hard the whole year and break in the year end.
We have many options to plan vacations like a dreamy dessert safari, or a beautiful dreamy beach holiday;hill stations visit with ice-skating and snow ball throwing and many other things ahead winters.
7 Best Places to Visit in India in Winter
Jaipur-Jodhpur-Jaisalmer

Winter is the ideal time to visit this circuit in India due to its moderate temperature and lovely climate. Jaipur is known as the Pink City, Jodhpur as the Blue City while Jaisalmer as the Golden City of India.The circuit boasts about its Havelis, Forts and beautiful palaces. Do not forget to visit Hawa Mahal, plan Dessert Safaris, Camel Riding when you are in this circuit.There are many beautiful lakes always ready to give awesome views during sun-set and sun-rise.Udaipur is better known for its lakes and hence, known as the "City of Lakes".

When you visit Jaipur, do not forget to visit Chawki-Dhani which offers typical Rajasthani ambience and best food taste to the visitors. 

Other places in Rajasthan that can be visited upon are Bikaner, Udaipur, Ajmer.

Also Read: Places to visit in Udaipur

Delhi-Mathura-Agra It's too hot in Delhi during summer as the temperature can raise to 45 degrees many times. So, there is no better time than winters to visit the capital of India. One can experience its best heritage, street foods and shopping Addas.There are many places to visit in Delhi few are Akshardham Temple, Red Fort, Qutub Minar, Lotus Temple, Rajghat. Delhi is well connected with Mathura and Agra through express-way, so do not miss to visit the beautiful city of heart if get a chance ever.
Manali-Kasoli-Rohtang-Solan-Kullu


If you are planning a family holiday, honeymoon destination or a winter vacation, the best hill station in North India is Manali. It snows in winters in Manali and forms a long white cover. People enjoy skating and ice-throwing activities here.  There are many temples one can visit there. Few other beautiful places are Kasoli, Rohtang, Kullu and Solan.

Rajsthan WildlifeRajasthan has one of the biggest best tiger reserves along with bird sanctuary of the country. Birds migrate here from Syria during colder months. So, if you want to have bird watching experience, Bharatpur is one of the best places to visit in India.Winter is the best time to spot tigers through Ranthambore and Sariska Tiger Reserve.
Jim Corbett National Park

Jim Corbett National Park is the oldest national park in India. It was established in the year 1936 to protect the endangered Bengal tiger and is located in Nainital district of Uttarakhand.The name of the park was kept on Jim Corbett who played a key role in its establishment. This was the first project in itself initiated in India for protection of endangered Royal Bengal Tigers.Around 400 species of flora and fauna are found at the Jim Corbett Park and the wildlife lovers haunt this place due to this.In recent years, the number of people coming to this place has increased dramatically. So, if you are planning to visit somewhere in winters and have love for wildlife then its a good place.

KeralaKerala is also known as Keralam and was formed on 1 November 1956 by combining Malayalam-speaking regions. The state is bordered by Karnataka to the north and northeast and by Tamil Nadu to the east and southern directions.Kerala is full of natural beauty and green lashes all around. The weather and the scenary beauty is just awesome.

It is famous for its beaches, greenery, temples, Ayurvedas spas, spices and backwaters. Malayalam is the most widely spoken language but you can find people who know English also. This is one of the sought after and desired winter destinations in India.

Odisha, Konark

Kondark in Odissa(Odisha) hosts Konark Dance Festival in December. every year. Do not miss the chance to visit Konark Temple which is famous for its Sun Temple. The temple has been built in the form of a huge chariot of the Sun god and is a unique combination of sculpture of that time.