Rafael Nadal is out of Lavel Cup following hand injury
on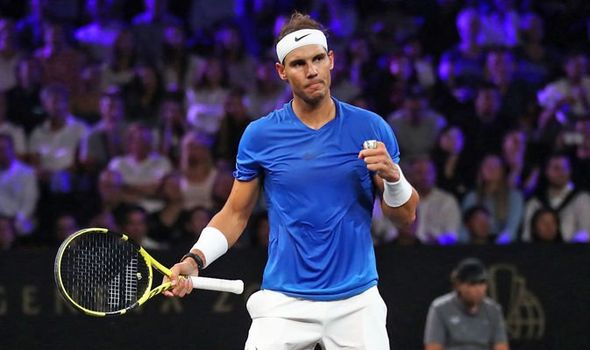 Very unfortunate that the US Open champion, Rafael  Nadal had to opt out of the ongoing Laver Cup following his hand injury.
Rafael Nadal Parera who is famously known with nickname "Rafa"  is a Spanish professional tennis player. He currently 2 in World ranking of men's singles tennis by the Association of Tennis Professionals.
Later Rafael told regretfully that how his hand had gone swollen and he had to pull out of the tournament.
This is really a very sad news for those who are great fan of Rafael Nadal.
He said,"I have had an amazing time playing here at the Laver Cup. I am so disappointed that I am not able to play again today. But I have some inflammation inn nmy hand and I need to rest."
He further said, "The atmosphere has been amazing here in Geneva and of course I am going to be there for all my teammates and do everything I can to support, and help team Europe win the Laver Cup."