Top 10 Tropical Places to Plan Your Next Family Vacation
on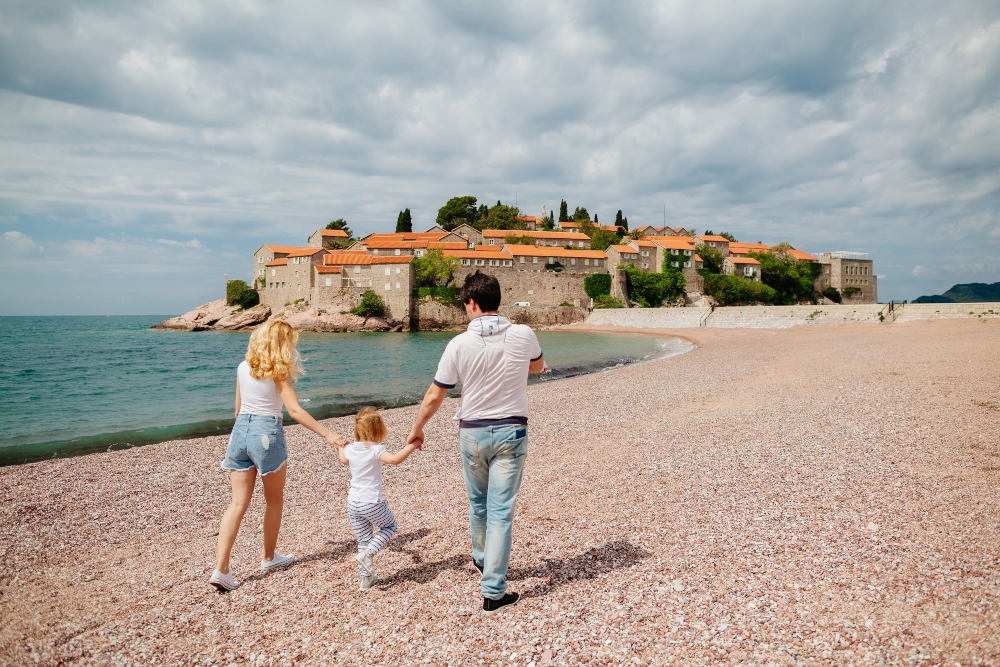 Are you looking for a warm and sun-bathed travel destination for your next family vacation? Our round-up list of the top 10 tropical places for your next family vacation will help you make an informed decision.
With that said, let's get started.
Port Douglas, Australia
Do you crave for warm beaches? Port Douglas got you covered. What's more, the great barrier reef and the rainforest make Port Douglas a dream travel destination. The great barrier reef cruise and the combined helicopter tour will give you the best show of the reef and the rainforest. Best of all, you get a thrilling bird's eye over the rainforest using the sky rail rainforest cableway.
Nassau, Bahamas
This destination got a round-up of perks for you and your family. In Nassau, Bahamas, you enjoy the classic and tantalizing Bahama dishes like the conch fritters. Talk of fantastic scuba dives among shipwrecks; this destination harbors a breath-taking paradise experience. Besides, your family might enjoy snorkeling through coral reefs.
Tamarindo, Costa Rica
In Tamarindo, your family can relax on the breath-taking white sandy beach, shop at the world-class shops, and more! You can also kayak and get a chance to see crocodiles relaxing in the calm waters, howler monkeys, and water birds. Afterward, you can head to the Pura Aventura park and have a fat-paced vacation as you get a spectacular experience of the high-octane zipline.
Seychelles Islands
Seychelles islands offer a wholesomeness; you get to engage in fun activities as you get amazed by the beauty of various sceneries in this destination.; tons of islands, perfect beaches, and perfect waters, just to name but a few.
Maldives
Located in the middle of the Indian ocean, this Maldives is pure paradise. What's more, Maldives has a chain of 1000 islands. And on top of that, Maldives is filled with coral atolls. So, a visit to this elegant destination is a worthwhile endeavor.
Bora Bora, French Polynesia
Bora bora is a peaceful little French-influenced island famous for being a picture-perfect honeymoon destination. Visitors usually fall in love with its quaint sun-splashed homes, which adds to the islands' beauty.
Besides, a sunset catamaran sailor, a daytime catamaran experience, will leave you and your family with more memorable moments. What's more, you can also choose to relax as you take a four-wheel-drive tour to watch the surroundings.
Riviera Maya, Mexico
Located along the Caribbean coast on the tip of the Yucatan peninsula, Riviera Maya is a beautiful family vacation destination. It's a culture-rich destination packed with lots of beautiful beaches, zesty cuisine, and more!
What's more, while in Riviera Maya, you can take a walk and have a glimpse of Cozumel island. And more importantly, even if you are on a budget, you can find something fulfilling for you and your family at Riviera Maya.
The Mamanuca Islands, Fiji
Your family desire a visit to an idyllic south seas island? Then the Mamanuca Islands in Fiji can be your best bet. This destination rounds up a chain of 20 picture-perfect islands. The islands also have this gleaming palm-studded beaches that will wow your family. Moreover, the crystal-clear water and the magnificent coral reefs make the Mamanuca Islands amazingly awesome family vacation destinations.
St.Barts, The Caribbean
St. Barts is well known for its glittering jet-setter scene and pretty beaches. Besides, the beautiful blond beaches, cultural sophistication, and world-class shops add to the list of the treasures hidden in St Barts. However, all this wholesomeness comes at a price; accommodation and food costs are pretty high compared to other destinations.
Nevertheless, this destination is worth your big bucks. And if use a "plan my trip" website or app you can find deals to make this destination more affordable.
Ambergris Caye, Belize
With its stunning beaches and gorgeous sunsets, the Ambergris Caye is an excellent choice for a tropical family vacation. While in Ambergris Caye, you can head to the ambergris cave's secret beach, and you enjoy some cool breeze as you acquaint yourself with the colorful marine life. Also, you can enjoy activities such as snorkeling and fishing. Moreover, cave rafting and a ziplining can spruce up your moments while in Ambergris Caye.
Take Action
Your family deserves a happy time together, and an away-from-home-vacation fits the bills. So, choose one tropical place to visit with your family and enjoy the real paradise experience each of the destination offers.