The Pride of Every Indian – The National Flag "Tiranga"
on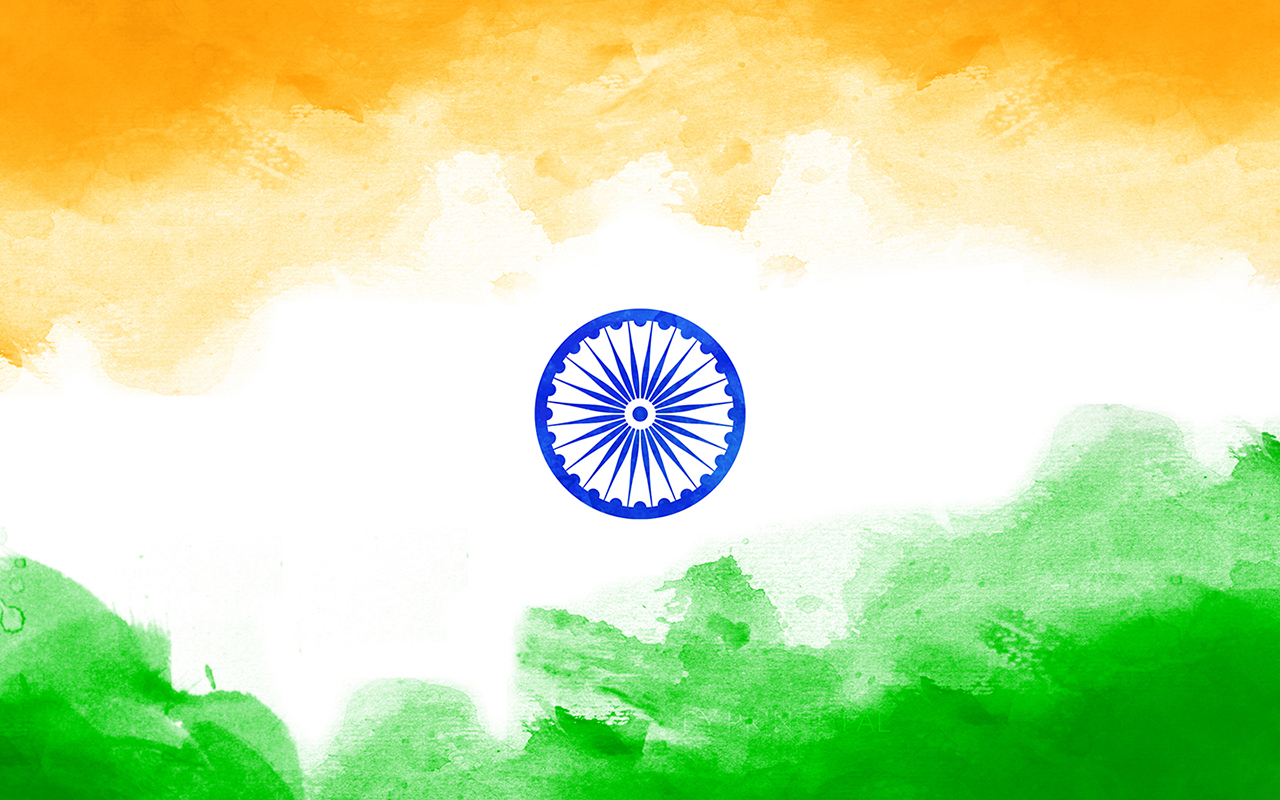 Every country owns a national flag which serves as its pride. A flag may be a piece of cloth, few meters in dimension, of different shapes, sizes, colors or designs, but the underlying fact is that it has the innate ability to connect whole nation in one bond – bond of love and pride for the motherland which signifies moral values of any nation.
No one can deny that no matter which country we are now but mere sight of our National flag makes us connected to the soil of our country.
We Indians also have our pride, our flag known as "Tiranga" owing to the three colors it carries with it. These three colors are Saffron, White and Green, and each has its own significance. These three colors represent inculcating moral values which root deep down in Indian soil.
Importance of Three Colours in Tiranga
The national flag of India is also called "Tiranga" because of the three colors with which it is made up of. The top most color is Saffron that indicates the strength and bravery of the country. It pays tributes to the freedom fighters, and is a symbol of their strength and sacrifices. The middle white color indicates peace and truth. The blue chakkra with 24 spikes shows 24 hours in a day. The third which is the green color is for prosperity, growth and fertility of the motherland India.
Size and Shape of Our National Flag, "Tiranga"
National flag of India is of rectangular shape of correct proportions. The standard sizes of the National Flag, "Tiranga" are as follows:
Indian Flag is designed in the proportion of 2:3. Few of the recommended Flag dimensions in mm are:

6300 X 4200
3600 X 2400
2700 X 1800
1800 X 1200
1350 X 900
900 X 600
450 X 300
225 X 150
150 X 100
Fabric Used in the Making of Indian Flag
Different materials can be used as a fabric to make a flag but the best suitable material is Polyester. It is the most long-lasting material that is best suited for outdoor use. It posses higher outdoor life span owing to its more resistance to the external disturbing factors like wind. So, a flag made up of Polyester can be easily hoisted under extreme weather conditions.
The Indian flag is made up cotton, silk or special khadi material.
Who Manufactures Indian Flag?
Karnataka Khadi Gramodyoga Samyukta Sangha (KKGSS) is the only authorised manufacturing unit in Bangalore, India that manufactures and supplies the National Flags of India.
The Khadi and Village Industries Commission has certified KKGSS above as the only manufacturer and supplier unit of the Indian flags to the entire country. It has around 100 specialists in weaving and the same number of specialists in spinning who work hard in making the flags.
There are few standard for size and dimensions set up by the Bureau of Indian Standards(BIS).
There is one unit of KKGSS's in Bagalkot that supplies material for making flag. After getting the material, it passes through the process of dyeing in three colors. Three different lots of clothes are colored with the standard three colors of our Tiranga. The blue chakkra with 24 spokes is printed on the white cloth.
After dyeing, the three pieces of the dyed colors are cut in the desired sizes. They are stitched together.
Sewing machines are imported from Japan to carry out the whole procedure of manufacturing flag. The blur chakkra is printed on both the sides of the flags with high precision as they should be looking overlapping each other one on another.
The ratio of 2:3 is maintained in making a flag. The flags manufactured are inspected by BIS and if a slight issue is also noticed, the whole lot gets rejected.
6 Steps involved in making a flag in the federation are
Hand spinning
Hand weaving
Bleaching and dyeing of materials in three colors
Blue Chakkra with 24 equal spokes printing
Stitching and toggling of all the pieces together
Code of Conduct for National Flag
The Home Ministry of India has issued orders to follow Indian Flag Act 2002 with strictness. There are few code of conducts to be followed for the use of national flag in India. It is a set of laws and the practices to be followed that should be applied to the use and display of the flag. The height and width of the national flag "Tiranga" should be 2:3. The code of conduct was established in they year 2002 and has been divided into three parts.
First Part
General Description of the National Flag.It has a guidelines for the display of the flag and the material that should be used in its making. According to this only, cotton, special khadi stuff should be used in the manufacturing of national flag. But since there are very rare weavers left in the market for such type of weaving. According to the code of conduct there should be exactly 150 threads per square centimeter, four threads per stitch. Also, the weight of one square foot should be exactly 205 grams.
Second Part
It has a set of those guidelines that decide how to display a national flag in offices, private or organisations, schools and other educational institutions etc.For example, when two flags are spread out horizontally on a wall, their hoists should always be pointing towards each other with the saffron color in the topmost. There are many other guidelines which prevent the misuse of a flag. The center part of this white strip should have Ashoka Chaktra with 24 spikes in navy blue color.
Third Part
It sets rules to display our National Flag in Central or State Governments and their agencies or organisations.For example in the time of mourning our national flag should be flown at half-mast. But before flowing half mast, it should be raised to the top of the mast and then slowly lowered down to half-mast. And, if there are other countries flags also along with Indian flag, only the Indian flag is half-mast and not others.