13 April 2019- Hundred Years to Jallianwala Bagh Massacre
on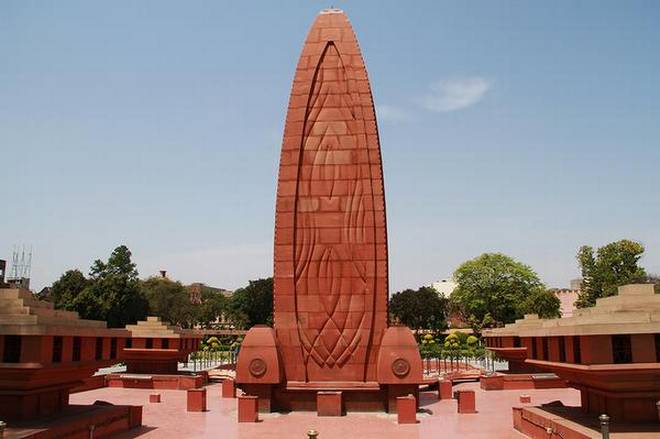 100 years ago, 13 April 1919,  happened the "Jallianwala bagh Massacre" is still marked as the most heinous human slaughter committed by the then British rule in Indian history.
Jallianwala Bagh was an open private space for dumping of waste, but people used to gather there for the social gathering. It is located near the Harmandir Sahib in Amritsar, Punjab.
Hundreds of people were executed by blind gunshots on the command of General Dyre. Those who were able to survive the gunshots, jumped into the nearby well to save their lives but suffocated to death. Many others died due to stampede.
Other were buried deep down under the pile of human corpses. People could not flee as the park had only one exit, a narrow entrance that too was surrounded by the army troops. The park was surrounded by houses and narrow entrances, most of which were kept permanently locked.
Within a short span of time (approx. 10 minutes), troops of the British army under the command of Colonel Reginald Dyer laid piles of innocent, unarmed human bodies. These people were gathered for the peaceful Baishakhi festival celebration.  It comprised of a large number of kids, women and elders too. The civilians had assembled for a peaceful protest to condemn the arrest and deportation of two national leaders, Dr Satya Pal and Dr Saifuddin Kitchlew under Rowlett act.
But not everyone was aware of the political meet, and had reached the park to celebrate the Baisakhi festival like everywhere. It is celebrated as the day when Guru Gobind Singh founded the Khalsa Panth in 1699, also known as the "Birth of Khalsa".
Read more about how Jallianwala Bagh Masscre happened.