Amitabh Bachchan Honoured with Dada Saheb Phalke Award
on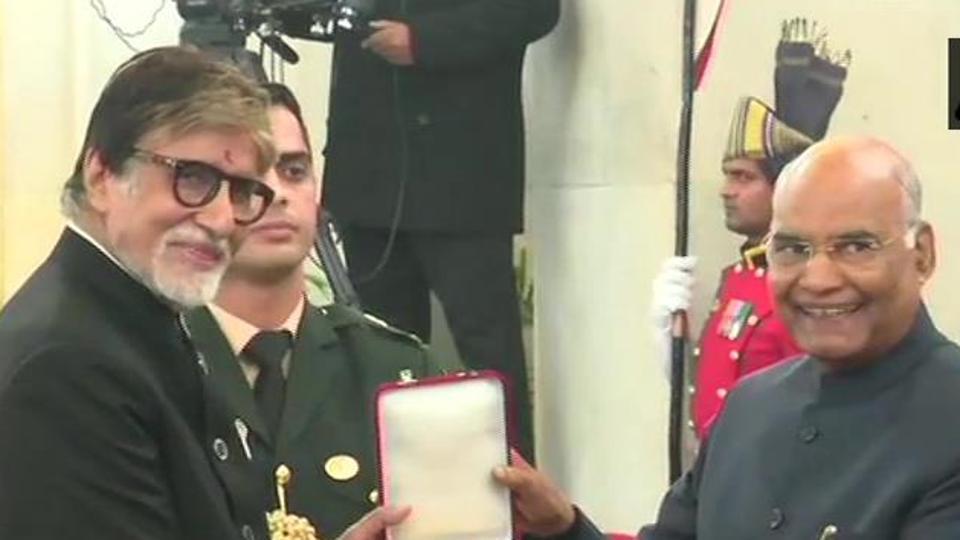 The legendary actor Amitabh Bachchan was honored with the prestigious and the highest film honor Dada Saheb Phalke Award for his contribution to Indian cinema. The president, Shri Ramnath Kovind handed him the award.
The award ceremony was held in the president house, New Delhi on 29 December, 2019. The actor thanked and showed his gratitude to the people of India and those who were sitting in the president house during the ceremony.
In the thank you note, Amitabh Bachchan said that he obliged to the Ministry of Information and Broadcasting and the members of Jurie who considered him worth this award. He further jokingly said that the first that first Dada Saheb Phalke Award was given some 50 years ago, and he himself has been working in the Industry since 50 years only. He assured that still he has lot to contribute in the cinema world.
Amitabh Bachchan was accompanied by his wife Jaya Bachchan and son Abhishek Bachchan at the ceremony.