Chhappak – A Real Life Acid Attack Survivor 'Laxmi Agarwal' Story
on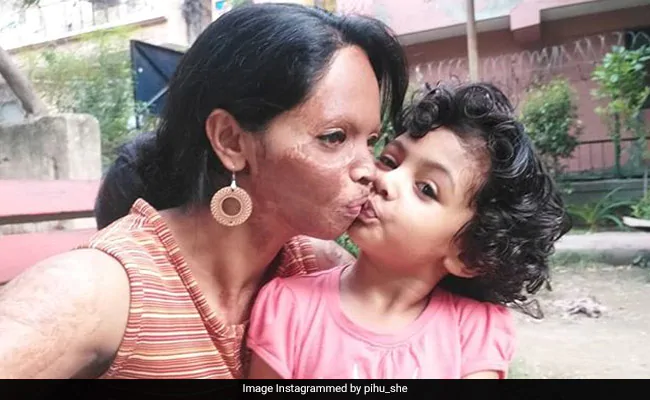 "Chhapak" is a bollywood movie based on the real life of an acid attack survivor, Laxmi Agarwal. Laxmi proved with her courage and confidence, that life is a gift and should not be taken for granted. Deepika Padukone is playing the role of Laxmi in the movie.
Laxmi is a normal girl like any others, with dreams and aspirations. She loves to live and deserve the best in the society.
What is the Story of Laxmi Agarwal aka "Acid attack survivor"?
The story of Laxmi can give chills to any one. She hails from Delhi and belongs to a middle-class family. Like any teenager of her age, she had dreamed of becoming a singer. Seeing dreams is everyone's right. What wrong if she had also thought of becoming a singer?
She always wanted to become a singer or a Kathak dancer but since her father was a cook so she did not have much money to pursue her dreams. So, she planned to take some job so that she could accumulate some money for learning music. She had spoken to a 'didi' in her locality who would give training in music. She was supposed to start the class the next day of the incident but that day never came in her life!
There was a wild bull, "Naeem Khan" in her locality who used to stalk her. He wanted to marry the young Laxmi but she was not interested. He demanded she refused, he stalked she refused….Naeem Khan would try to make advancements, which Laxmi always protested.
One such fine day, the dreamy eyed Laxmi was going to a bookshop in Khan Market. Being unaware of his presence, she was moving towards the shop. All of a sudden, Naeem attacked her with acid. She laid on the street crying with pain. A taxi driver saw her in pain and rushed her to the nearby Safdarjung Hospital.
On recalling the incident, Laxmi told that she felt like a fire all over her body. She saw her skin dripping from hands and face.
Life of Laxmi Agarwal after the Acid Attack
Laxmi's life was never so easy post attack. She had to undergo not one or two but multiple surgeries. She had to remain in the hospital for three months. One can imagine how the life of a girl who was an aspiring singer turned with just one incident.
Laxmi told how she had no mirrors in the burning department of hospital and would often look her reflection in a bowl of water that a nurse would often bring to freshen her up. She could see the bandaged face only then.
It was an horrific incident when she saw her face for the first time. She felt devastated as there was no face to speak of. But this could not break down the brave heart Laxmi. She filed a Public Interest Litigation in the Supreme Court against the sale of acid. It was her long fight only that the court ruled in her favour and imposed restrictions on the sale of acid in the year 2013.
Laxmi's fight and efforts forced Supreme Court to pass an act against the sale of acid in the city openly.
Laxmi became a campaigner for "Stop Acid Attacks" campaign by Alok Dixit and Ashish Shukla.
Laxmi and Alok Dixit fell in love with each other and opted for a live-in relationship rather than marrying together. They had a different opinion on choosing live-in relationship, which is that they did not want people to get in their wedding and comment on her looks.
She was honored "International Woman of Courage Award" by former First Lady of US, Michelle Obama.
The couple have a daughter Pihu. But soon after the birth of their daughter, the couple had separated their ways. She had to look for a job to meet her daily needs. She told how she would often seek jobs and people would come to offer ones. But she told that she needed a government job so that she could support her mother and daughter.
She wants to live her dreams now and has a piano which she has started playing. She would definitely achieve her dreams as she has come so far leaving her past behind. She is a true example of bravery and strong will power.