How Much We Can Earn Through Blogging | Blog से कितना पैसा कमा सकते हैं ?
on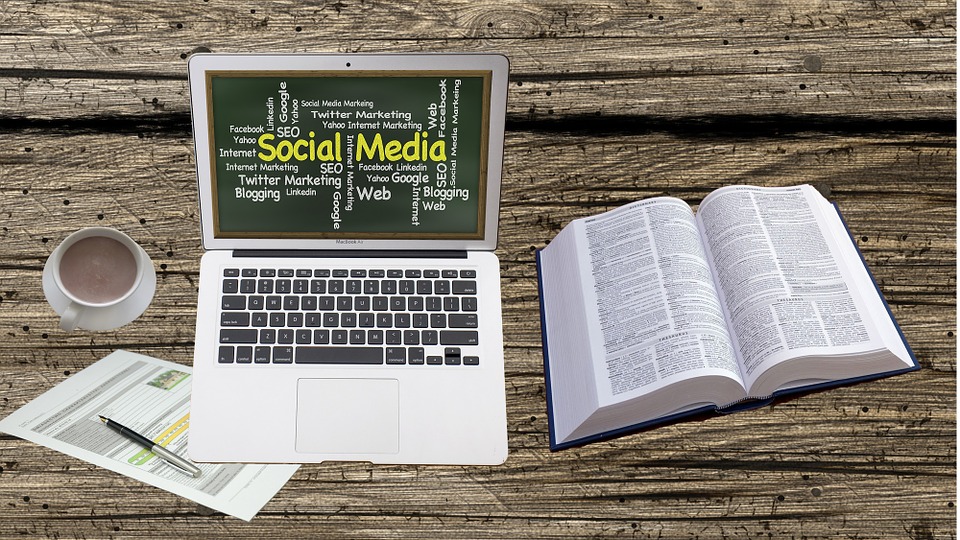 Starting a blog is not so difficult, what is more difficult is to get the traffic to it. There are many ways we can earn by starting a blog but all they require website traffic and that should also be genuine and organic one. When there is very low traffic to your website, the chances of earning with is very minimum.
It is always needed to update your article on regular basis and also need to upload a high quality article on your website. No matter how beautifully you have written or presented your website, but till no one reads your content, you cannot think of earning or monetizing your business.
If you are looking for proven ways to earn with your blog, then you have landed at the right place. This is because in this article you are going to read about all the important points following which you can earn a lot with blogging.
Can You Really Make Money Blogging?
We would say this is one of the "must" asked question by every blogger when he/she begins a blog. And why not as we also might have asked the same question when started our blog.
When we started Omilights.com, we were also skeptical whether should do or not. Hosting, domain purchase, internet expenses, daily time consumption etc. were like liabilities and should pay off in the coming days.

But we had firm believe that writing and connecting with people would never fail, as we always believe in the power of words.

Blogging is also nothing but just words placed in right order and in a way such that they reach to people in a better manner.
Real life people of earning millions with just blogging
As we said earlier starting a blog is never too difficult but to sustain it with quality content is important. Also, if you have good content but there is no traffic then also it will not work. Good content and traffic is important to make it earning for you.
The internet is full with the stories of great bloggers who struggled initially to monetize their blog but now earning full time income with them. Few example of great bloggers is Harsh Aggarwal, Ramsay Taplin etc.
One of the blogger is Michelle Schroeder who started her blog just casually, but soon earned $1 Million in one year. She also was able to waive off all her student loan worth $38,000 before time.
There is one more blogger Lindsay Ostrom of PinchOfYums.com who published a report of earning $95, 197.34 in a month just by writing on food. But you should just check yourself why and how people reached the blog.
Therefore, we should split our actions of blogging into two steps:
Get more traffic to your website
Also implement methods to monetize the traffic
The traffic should be organic one rather than the paid ones or from social media websites.
Different ways of earning with blogging
Earning with Affiliate Marketing on your Website
This is one of the thing many people are confused about initially. Many bloggers earn a lot with affiliate marketing. And, not just earning but handsome earning!!Affiliate marketing is actually selling of products on your website by giving link to the product. If someone clicks on the link and buy the product, you would get the income.There are number of affiliate marketing platforms that can help you earn money with your website.Few of the best affiliate marketing platforms are: Amazon Associates, JVzoo, IGain, FlexOffers etc.One of the best of all the affiliate marketing programs is Amazon Associates. It drives more than 2.5 billion per month. Amazon India drives more than 360 million per month. Most of the people are targeting Amazon.com on US market, and very less Amazon India where the competition is very low. So it is good to target Amazon India for affiliate marketing.Another best advantage of Amazon affiliate marketing is that if we are promoting on Amazon link the cookie period is 24 hours, so if the user buys within 24 hours we would get the commission for that. Another plus point of Amazon is that if someone lands on a page for clothes but ends up with buying some other category product like electronics etc, still one would get the commission on that.Many bloggers would mention that most of their income comes from affiliate marketing only. But again for this traffic to your website matters a lot. You would see Mommyonpurpose.com owner Carley Campbell who writes majorly on parenting, earns with affiliate marketing only mainly.Carley mentioned that she earns around $10, 000 per month with Mommyonpurpose.com only, and that is majorly also from affiliate marketing.
Monetize with Google Adsense
This is one of the most important way of earning every blogger has tried atleast one. But this is not very easy to start as it's very difficult to get google adsense account approval first of all.Google takes care of many parameters before approving it. Once approved you can earn hundreds of dollars in a day. Moreover, more the traffic, more the earnings with google adsense.
Sponsored Posting
Getting traffic should be the first benchmark to your website. And, once you see that it is met you can start thinking of monetizing it by sharing space with others. You can approach brands to write sponsored posts on your website. A sponsored post is actually a normal blog post only but is done for backlinks and brand promotions.Someone having same niche as your blog, would write a post on your website and place a link that will take the user to their product. You are paid for sponsoring their product on your blog. Isn't it a Brilliant way of earning?Not always you have to go out in search of brands, as many times brands contact you to publish about their product on your website.
Our Final Suggestion
Take your blog as your product and be consistent and give time to promote it and improve its content. Also, keep on editing your order posts and proof-read it. The more your clean up and make your blog error-free, the better the readability and user experience.