How to make Ragi ladoo
on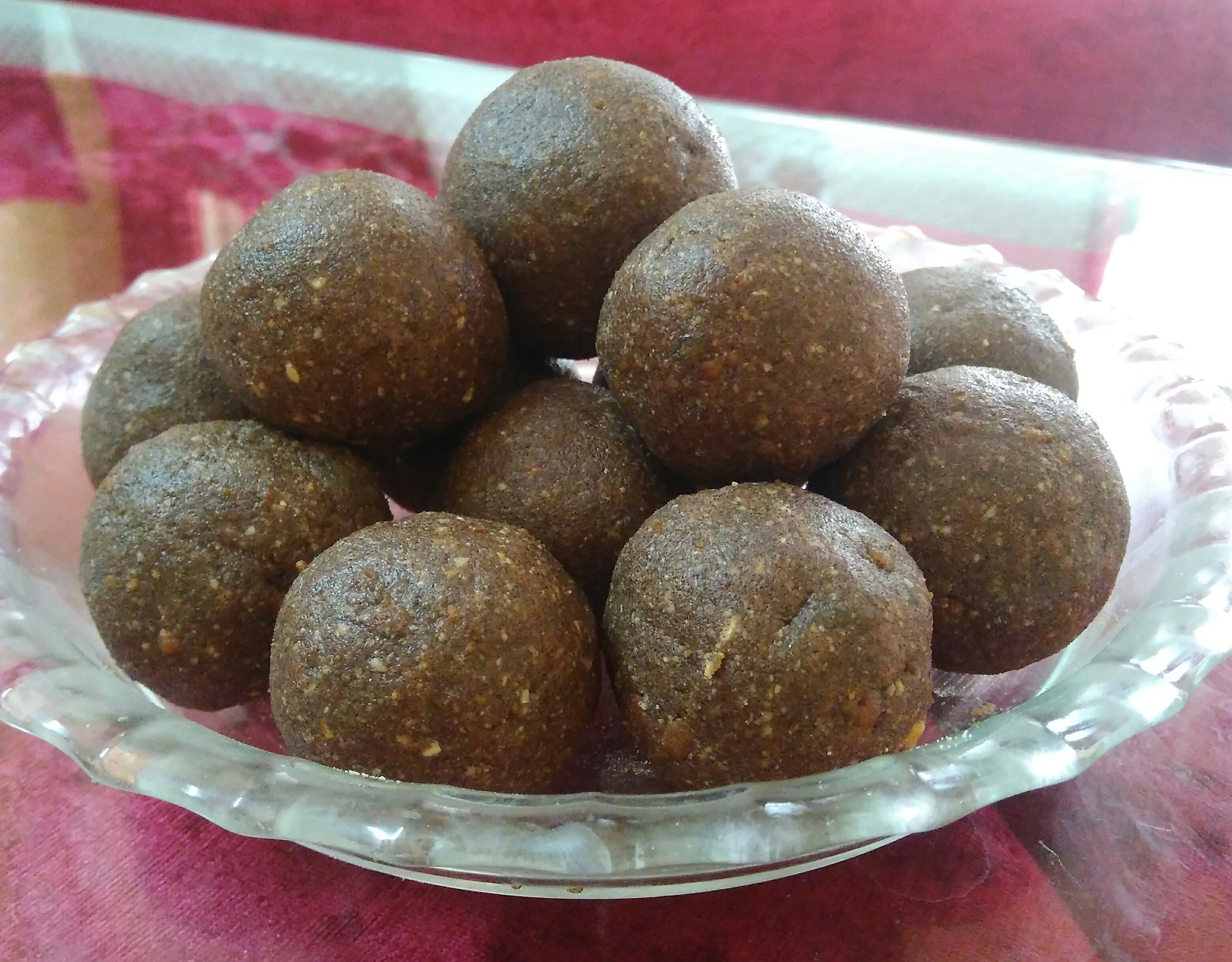 Today I am going to share ragi ladoo recipe with you – quick, easy, nutritious and tasty.
Ragi or Nachni or finger millet is one of the most ancient crops grown in southern part of the country, especially in dry regions of Andhra Pradesh, Karnataka, Maharashtra and many other states. Unfortunately, in-spite of being very nutritious, it is not part of the most people's diets today. And, surprisingly majority of people have never heard of ragi. Even I came to know about ragi when I started searching sites for baby food recipes, but since then it has become important cereal in my kitchen.
Ragi has multiple benefits:high protein content,high mineral content especially Calcium which 5-30 times than the Calcium content found in other cereals. Ragi has been found to have antibacterial and anti-carcinogenic activity. Moreover, it is beneficial to keep your blood sugar and bad cholesterol in check.
There are so many ways to include ragi in your diet, you can make ragi kheer, ragi halwa, ladoo, Dosa, idli, pooris or you can just mix ragi flour in your daily roti dough.
Ragi ladoo recipe
Ingredients (1 cup = 100gms)
2 

cups

 

ragi flour

1 cup 

organic powdered jaggery 

1cup 

ghee

½

 

teaspoon

 

cardamom powder

 

or 3 to 4 green cardamoms (choti elaichi) 

½

  cup cashews

½

 cup almonds
3 tsp raisins
How to make ladoo?
1.Roast ragi flour:
Roast the ragi flour at low flame with constant stirring

Roast till you can see ragi changing its color and gives a nice aroma, usually it takes about 5-8 minutes on a low flame

2.Ragi ladoo mixture:
Add 1 cup ghee in the flour, ghee will melt

Mix the ghee properly  with the flour

Keep on stirring and roasting this mixture for 5 to 7 minutes more

Switch off the flame and place the your utensil down

Take ½  cup cashews and ½ cup almonds roast them one by one. Grind them to powder
Add 3-4 cardamom pods and add 1 cup jaggery powder

begin to mix very well
Break the tiny lumps of jaggery if any with the spoon or spatula  form
Add raisins and mix well together
3.Making ragi ladoo:
Make ragi ladoo from mixture till it is  warm. Take a portion of the mixture and shape into ladoos.
Add more ghee if needed to make a firm, round ladoo

Store ragi ladoo in an airtight jar or container
Tips
Roast the ragi very well. if there is even a slight rawness, then this will cause stomach aches.
Ragi ladoos stay good for a week at room temperature in a cool climate. in a hot or humid climate, refrigerate them
You can also grate a block of jaggery and then add. you can use powdered sugar , instead of jaggery, but add sugar as per taste.

You can also add Grated Fresh Coconut, Black

 or white Sesame ,Groundnuts

 to laddoo mixture

Instead of fine dry fruits,to add extra crunchiness to your laddoo you chop them coarsely.