Recipe to make sabudana khichdi at home during Fasts
on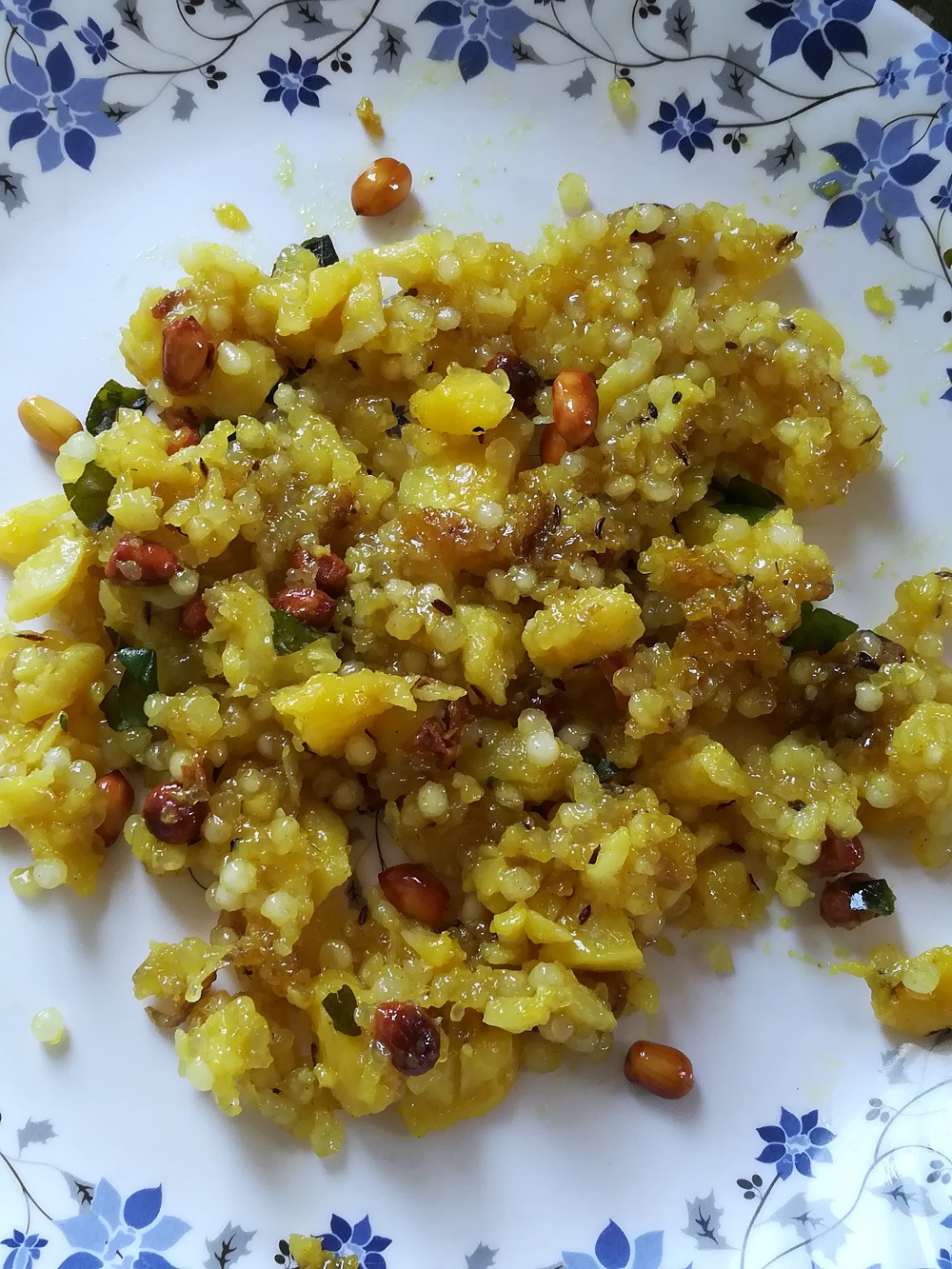 Sabudana looks like white pearl and is used in making snacks during fasts. We can make cutlets, kheer, sweets, khichdi or many delicious dishes with Sabudana.
Sabudana Recipes to make in fasts
Sabudana is used in making navratri foods in the form of khichdi, cutlet or kheer. It takes very less time to prepare anything with sabudana. But one thing is important that we should keep in mind is to soak it in water for sometime to make it soft while cooking and eating.
Ingredients Required in making Sabudana ki Khichdi
Pearly white Sabudana soaked in water for atleast 3-4 hours
Cumin seeds
Boiled potatoes
Rock salt or sandha namak for fast
Curry leaves
Red chilli
Peanuts
Turmeric
Fresh coriander leaves
Also Read: Make Arbi Cutlet for Navratri fasts at home
Steps to make Sabudana ke Khichdi
Soak sabudana in water for around 3-4 hours. Take the proper quantity of sabudana as the size grows to almost double after soaking

Drain the excess of water and allow it to dry up. Be carefully to drain the water completely otherwise it will remain sticky in the pan while cooking

Take a pan and put some oil to heat up on gas
Roast some peanuts in the oil
Add some cumin seeds and curry leaves to it
Add some turmeric powder to pan. Now, put the drained sabudana into the pan and mix properly

Add salt to taste and red chilli powder to it. Now peel the boiled potatoes and add to the mixture and mix properly
Cover the mixture and allow to mix the ingredients for 2-3 minutes
Light off the flame and take out the resulted khichdi in a plate

You can garnish it with coriander leaves and serve with green chutney or with curd.
Also Read: Recipe to make Navratri Kaju ki Barfi or Kaju Katli