Kaju Katli -Recipe to make it at Home
on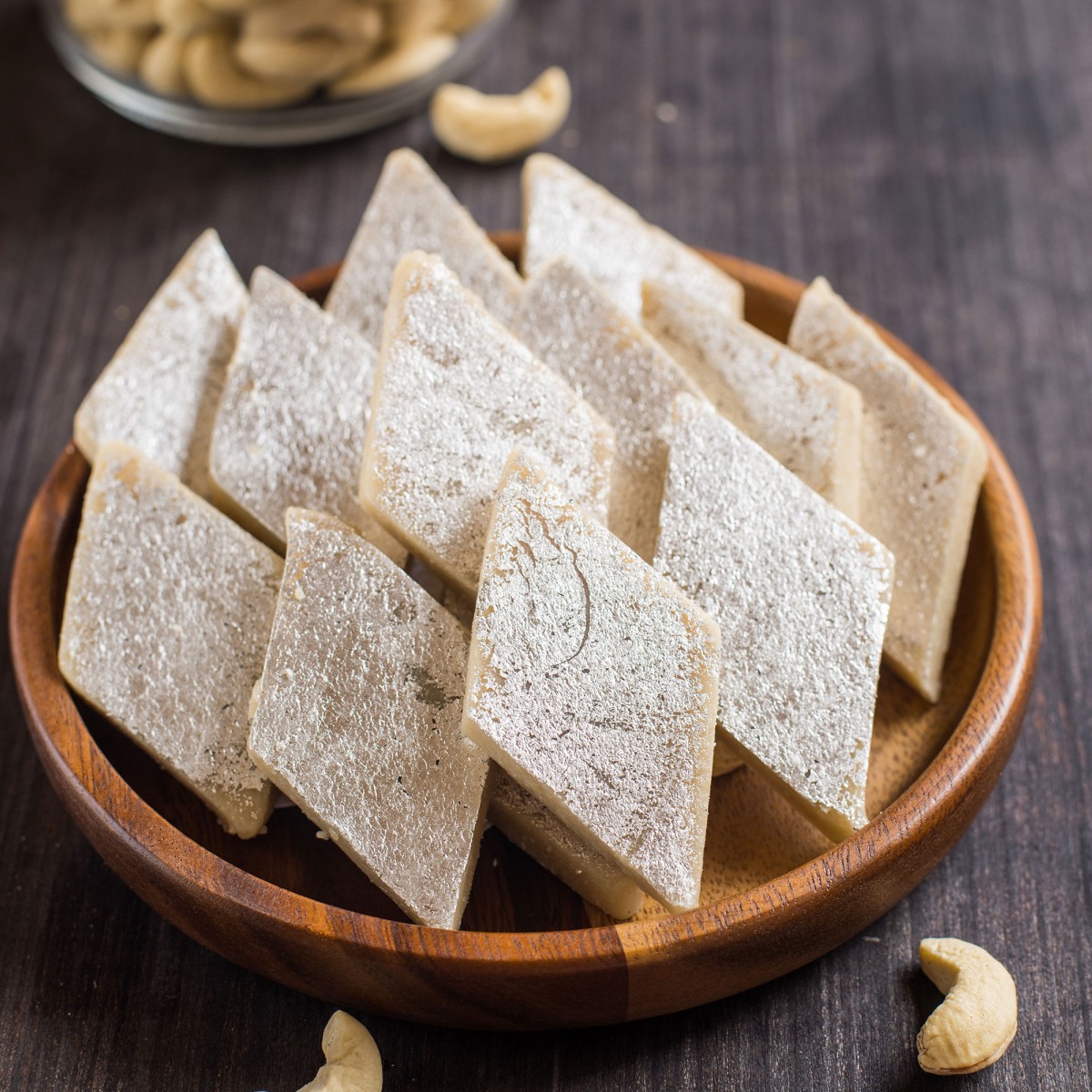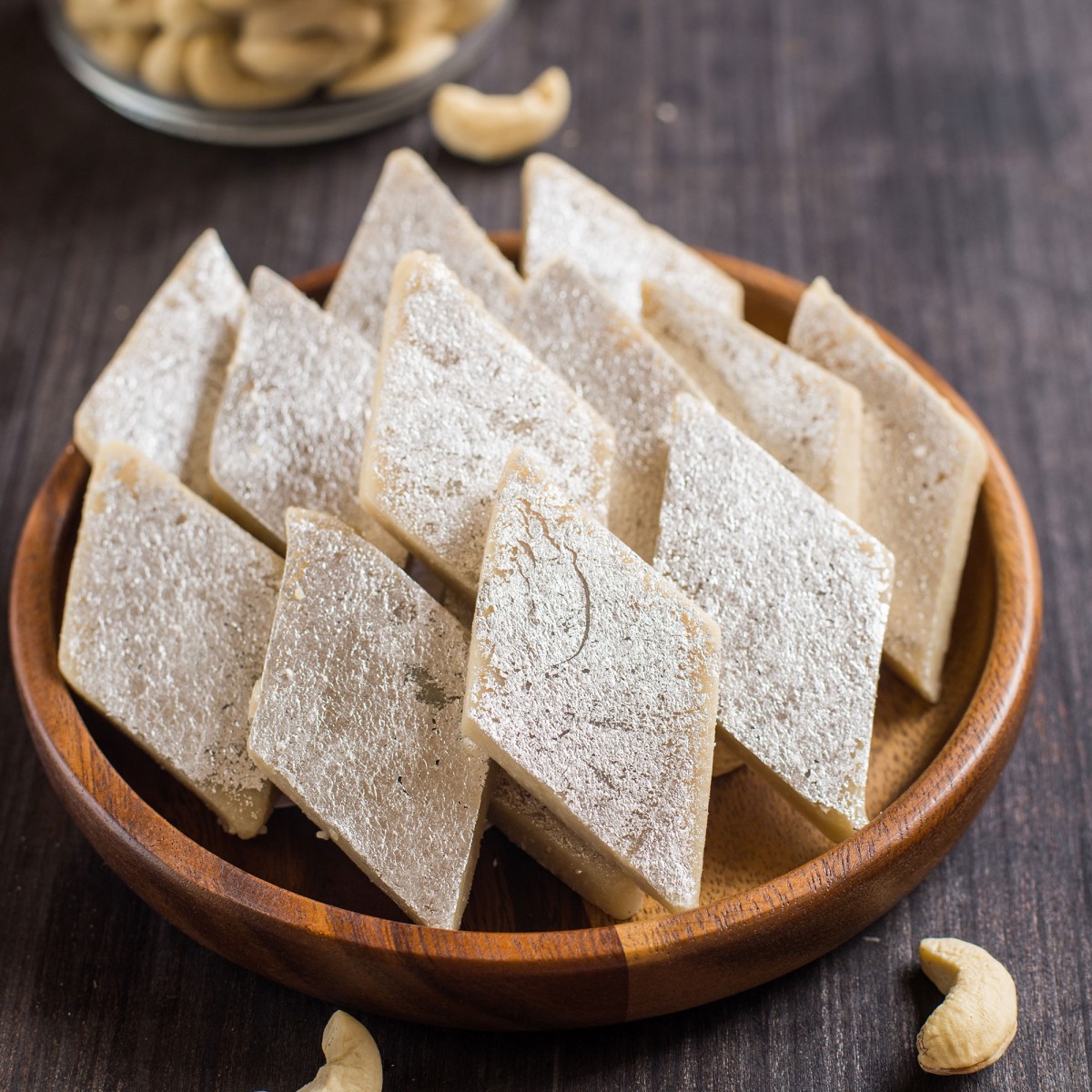 Kaju katli or Kaju ki barfi is one of the famous sweet that people have it with great love. It is made up of cashew nuts, milk, sugar and dry fruits with silver vark.
[slideshow_deploy id='3511′]
Also Read: Recipe to make Arbi Cutlets
Can we eat Kaju katli or barfi in navratri or other fasts also?
This is the most commonly asked question by people who observe fast and want to eat kaju ki barfi on the day of fast. Actually, this sweet does not have anything that cannot have on fast but if it is purchased from market, the possibility is that it can have glucose syrup instead of sugar to sweeten it up. The glucose syrup is made up of wheat, rice, sugar or other grain. So, it is always good to make it at home as it is very simple and easy to make.
Also Read: Sabudana Recipe for Navratri or fasts
Recipe to make Kaju katli or Kaju ki barfi at home
Ingredients Required in making Kaju ki barfi
Broken cashew nuts 100 gm
Small quantity of saffron to give a taste and colour
8 tablespoon of sugar or as per your taste
Around 1/2 teaspoon powder of green cardamom powder
1/2 teaspoon green cardamom powder
Water to boil and mix the ingredients
Silver vark if needed
Steps to make Kaju ki Barfi
Grind the cashew nuts properly into a fine powder in a grinder
Boil required amount of water in a pan
When the water is boiled properly, add sugar and saffron to it
Till the time prepare a plate with grease on it and keep aside
The mixture should form a thick and sticky syrup but don't overdo this as this can harden the resulted kaju katli
Add the powdered cardamom powder to the syrup and allow them to mix together
Add cashew nut grounded powder to the mixture above and cook for about 3-4 minutes
Take out the mixture from the pan and spread on the greased plate you prepared above. Cool it to a room temperature
Knead the mixture and take it to a tray and cut into the desired shape
You can decorate it with silver verk or can keep it semple, and serve the delicious tasty home made Kaju ki barfi to your loving ones